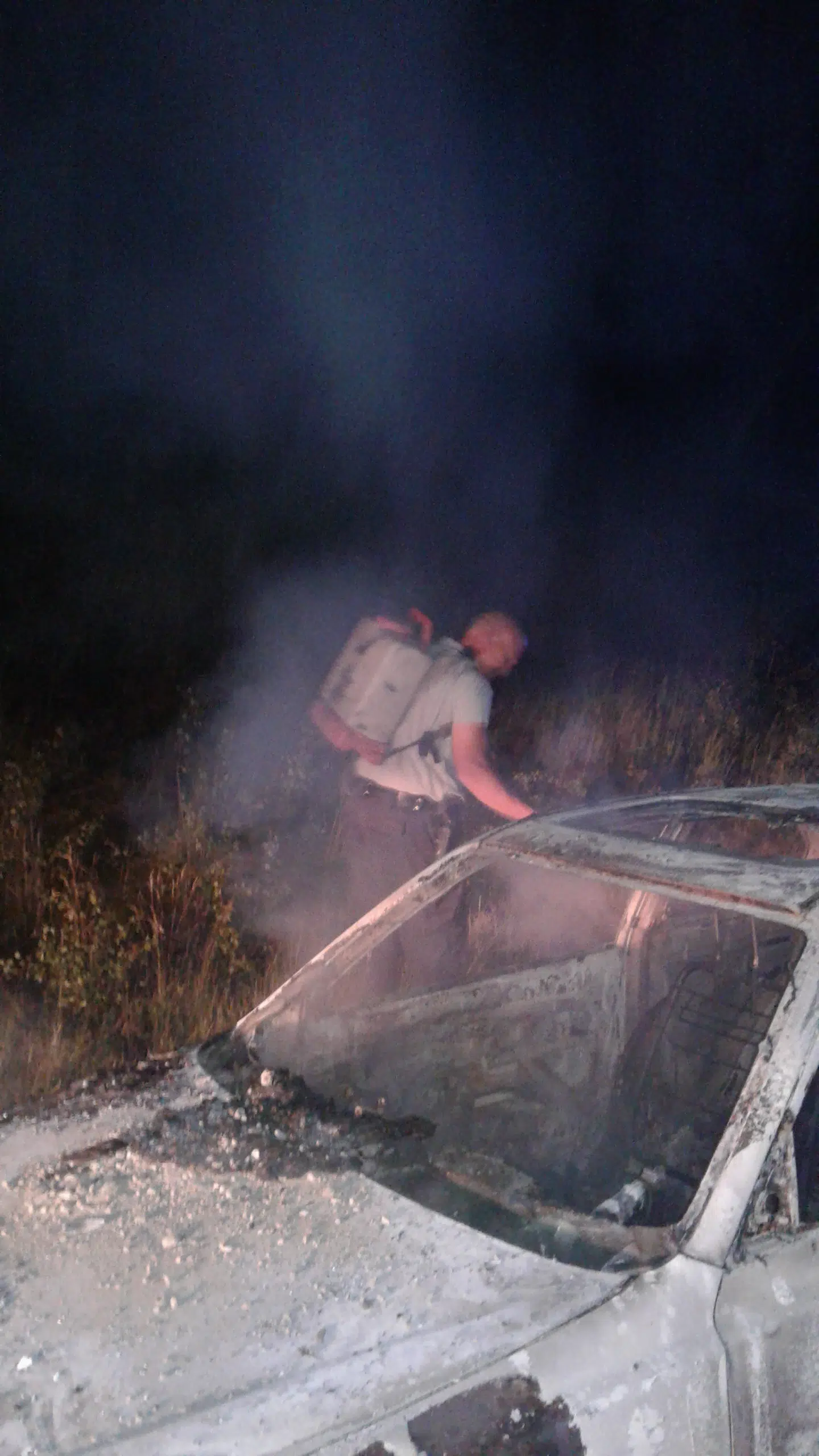 On July 23 just after 1:00 am, Cranbrook RCMP received a report of a car fire on Highway 3 near Wardner.
Officers quickly attended and took immediate action to prevent it from spreading into the nearby forest.
The fire was started from the wheel rim sparking on the pavement after the tire shredded off.
Upon speaking to the driver, officers noted signs of impairment but had insufficient grounds for a charge.
He was arrested for Drunk in a Public Place and lodged in cells.
He was also issued a $575 violation ticket under the Wildfire Act.
"The quick action of our officer likely prevented a forest fire which could have been catastrophic given the current conditions throughout the province."  S/Sgt Hector Lee, Cranbrook RCMP Detachment Commander.
– Cranbrook RCMP