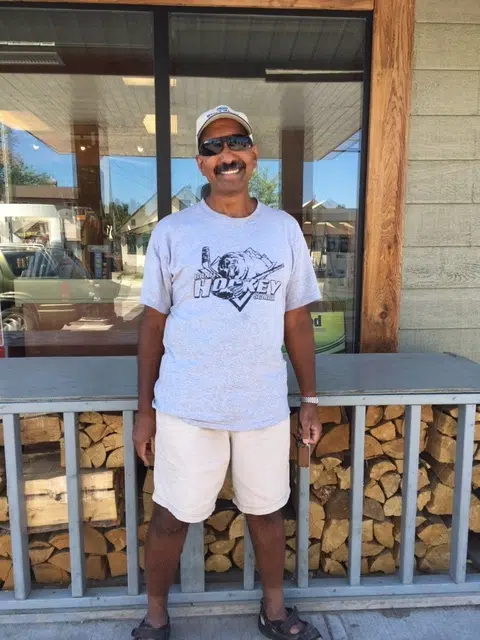 A Kimberley man who immigrated from Fiji has used a popular local festival to help ingrain himself into the community.
Thomas Datt has been living in the Bavarian City for 35 years and for 30 of those years he has been volunteering at the long-running JulyFest.
He and his wife Mary-Anne seem more than happy to donate their free time to help the flagship event run as smooth as possible.
Datt moved to Canada when he 21 years old after visiting his brother.
He was in his late 20s by the time he started helping with the festival and says it gave him a sense of home.
Now, he proclaims he simply loves Kimberley. The people. The scenery. And, if you can believe it, especially the snow.
Coming from the small country in the South Pacific Ocean, Datt says it took less than three years to really settle into the little Kootenay mountain town.
He explains he just wanted to get involved, put his time into the community and see how he reacted with all the new people.
It worked.
Datt couldn't walk through the grounds all weekend without waving at friends passing by or getting caught up in conversation with someone he recognized that just arrived to the event.
He believes JulyFest has sustained itself for so many years because of a combination of the people and the town itself that attract others from all over every year.
Datt, who operates a lawn-care business in the summer and does snow removal in the winter, says JulyFest is a great benefit to the City of Kimberley – a municipality which thrives on tourism.
He says when everyone gets together to have a good time it shows just how much people love Kimberley, just like him.
– Kimberley resident/volunteer Thomas Datt