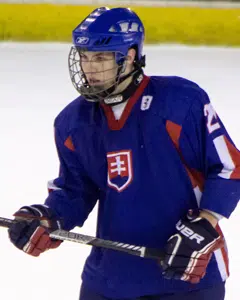 The Kootenay ICE have announced the signing of Slovak import draft pick Martin Bodak.
The 18-year old defenceman was selected 63rd overall in this year's CHL import draft.
President and GM Matt Cockell said in a press release that they expect Bodak to contribute meaningful minutes on the blue line this season.
Bodak also represented Team Slovakia at the World Juniors last year.
(Photo courtesy of SlovakProspects.com)