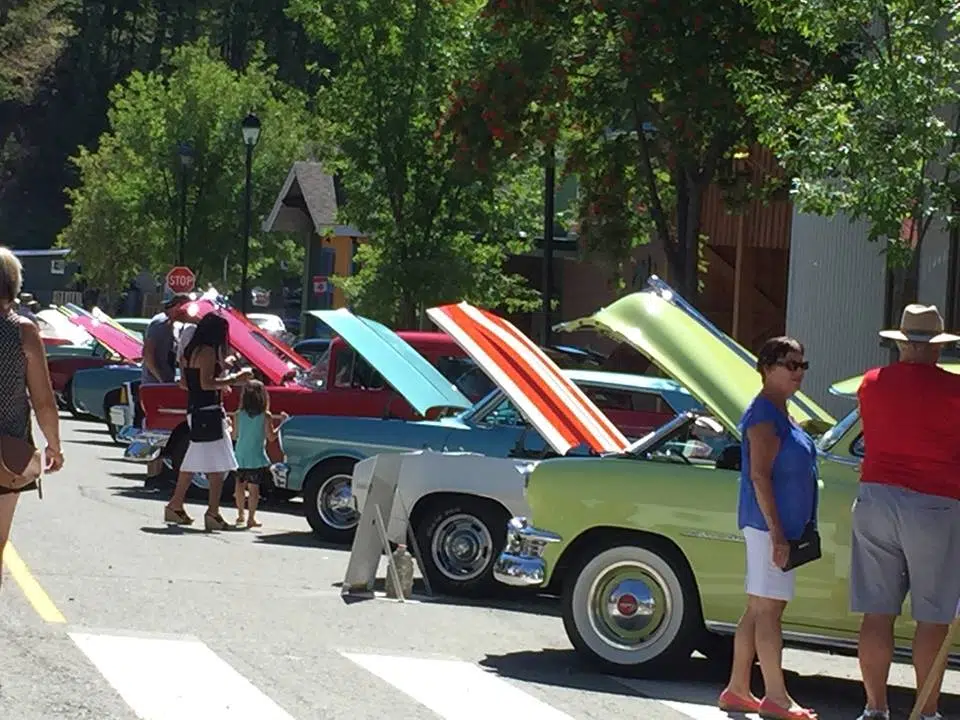 Nearly 200 vintage vehicles are cruising into Kimberley this weekend.
The 2nd annual Motor Mountain National Car show gets underway 7 PM Friday with a concert with The Black Diamond Band at Centre 64.
Karen Rempel with Rocky Mountain Events says the old automobiles are coming from the US, Invermere, Nelson and Kelowna.
Rempel exclaims its absolutely beautiful to see the classic cars lining Howard St. and Deer Park Ave.
She says it's a fabulous event for Kimberley and expects it to draw in many tourists.
Rempel suggests the Kootenays love cars with lots clubs across the region including Kimberley and Nelson.
She adds it's always been her passion to bring in a car show after Cranbrook's long-running event stopped.
Registrants are up from last year, when 110 cars pulled into the Bavarian City for the inaugural event.
Rempel believes this year they'll draw 3,5000 the the city over the weekend.
The car show goes 10 AM – 4PM Saturday with a Pinup Girl performance set for 1 PM.
Rempel adds the car show awards will be dolled out at 3 PM
A beer garden will also be set up all weekend at Centre 64.