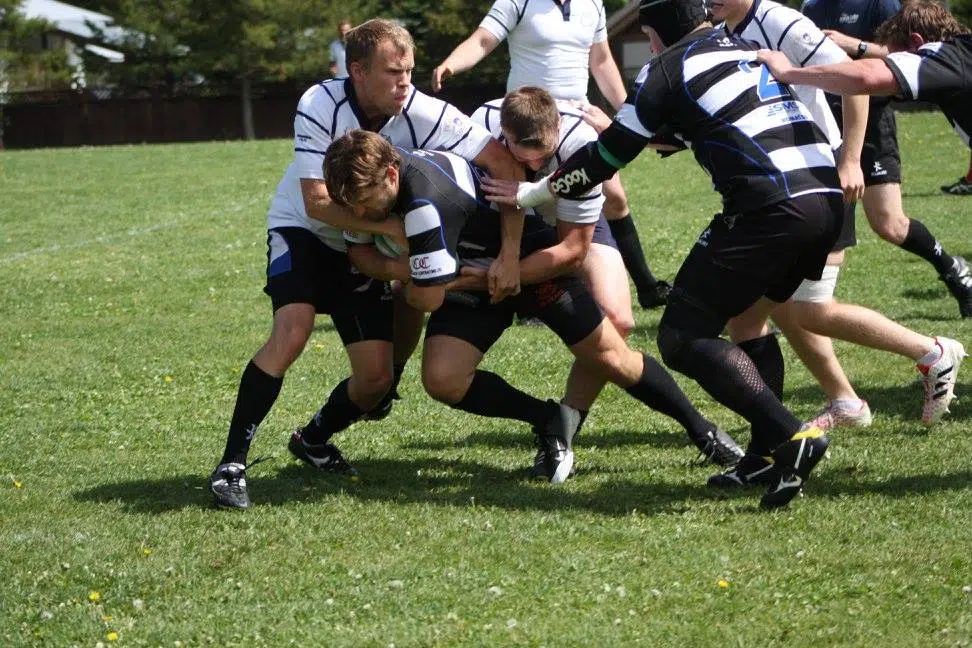 The Elk Valley Bulls are back on the pitch battling for provincial rugby glory.
The team is representing the Kootenay Rugby Union at the Saratoga Cup in Penticton this weekend.
Bulls president Peter Dudman says the whole team is heading to the tournament full of confidence.
"I'd be a fool to say that I don't think we can win this and I honestly think we can." explains Dudman. "All I really want to do when we get there is [have] a good showing Kootenay rugby because I know we play a high standard of rugby."
Dudman believes they can bring the prized trophy back to the East Kootenay.
"I think we have a genuine shout with the team we've got and the quality of player we've got and how well we've been training the past couple of weeks." says Dudman. "We're going to give it our all and I honestly think we're going to have a good shout."
The Bulls will be taking on Vernon and the defending champion Terrace club.
Elk Valley RFC last won the Saratoga Cup in 2013.
– Peter Dudman, Elk Valley Bulls president
(Photo courtesy of Elk Valley R.F.C.)