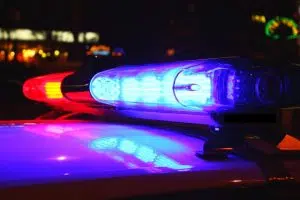 On July 28th, 2017 at approximately 1600 hrs, the Cranbrook Detachment of the Royal Canadian Mounted Police responded to a head on motor vehicle collision on Highway 3/93 east of Cranbrook, B.C.
The collision occurred when a westbound Honda Element was attempting to pass.
The Element struck a eastbound Honda Civic that resulted in the Honda Element going off road right and rolling down a steep ditch, while the Honda Civic rolled on the eastbound lane of the highway.
The driver of the Honda Element, a 66 year old female from the United States, the driver of the Honda Civic, a 86 year old male from Alberta were pronounced deceased on scene.
The collision is currently being investigated by the RCMP's East Kootenay Traffic Services, SED Collision
Reconstructionist Unit and the BC Coroner's SelVice. The roadway at the time of the collision was clear and dry.
Alcohol, drugs and speed do not appear to be factors in this collision. Highway 3/93 was closed in both directions for approximatley five hours, a detour was available to motorists through the Wardner Ft. Steele Road.
While investigating this collision, a UAV (unmanned Aviation Vehicle, commonly referred to as a Drone) flew through the collision scene. Not only was this insensitive and dangerous, it's against the law. A person flying a
Drone is prohibited to operate over or within the security perimeter of a police or first responder emergency operation site. A person flying such a vehicle is subject to being charged and having their Drone seized. Rules
for flying recreational Drones can be found under Transport Canada's website.
Any inquires with respect to the drivers should be diarected to the BC Coroner's Service.
– Cranbrook RCMP release