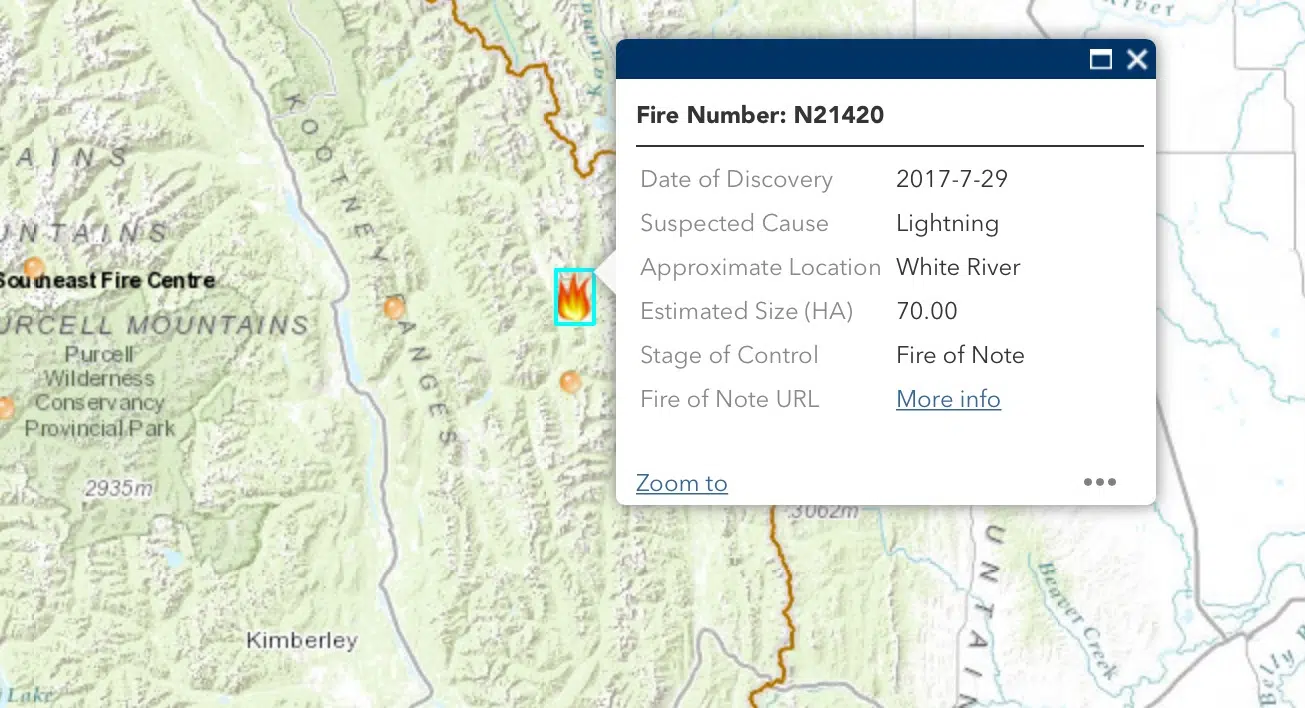 Southeast Fire Centre personnel are responding to a 70-hectare fire burning in the area of the Middle Fork of the White River, about 40 kilometres due east of Farimont.
The fire, which is moving into an old burn area from 2003, is not threatening any communities or infrastructure.
The fire is producing large amounts of smoke that might be visible in the region from Radium and Canal Flats and as far east as Alberta. It is not affecting air quality at this time but people with respiratory issues may wish to contact their health professionals.
– From the Southeast Fire Centre