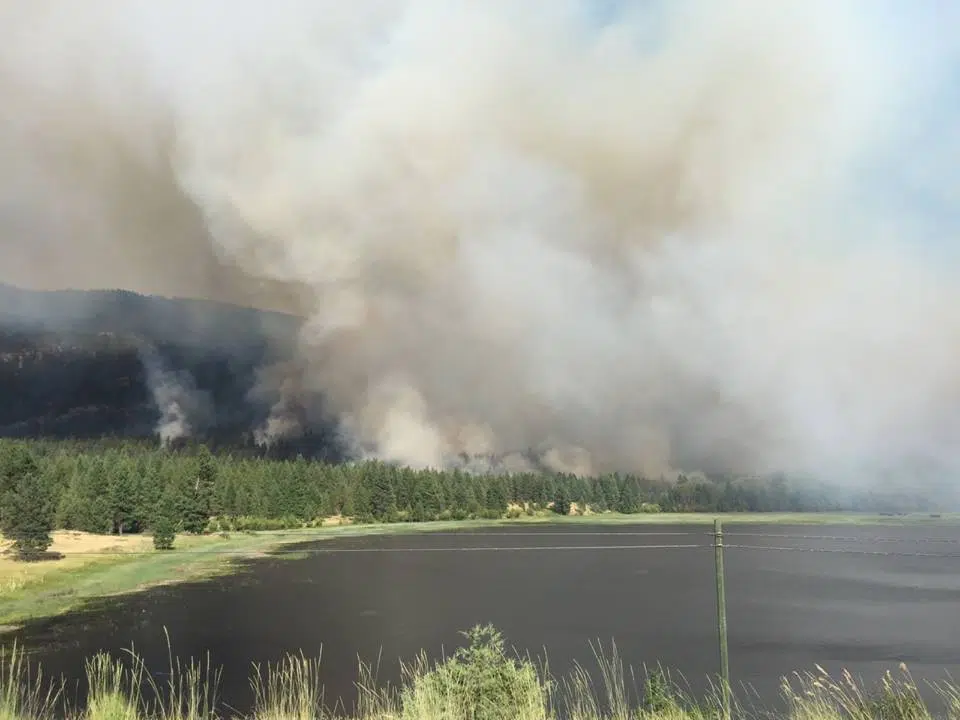 The BC Wildfire Service has their hands full with two massive blazes burning in our region.
John Boivin with the Southeast Fire Centre says they'll be busy Monday dealing with the 280 hectare wildfire burning in a forested area east of Fairmont Hot Springs and the 150 hectare blaze between Skookumchuk and Canal Flats.
Both blaze are 0% contained at this time.
Neither fire is threatening any communities or structures, however, the so-called White River blaze roughly 40 km outside of Fairmont has forced the closure of the the White-Middle Fork Forest Service Road.
Boivin says it's a high visibility fire creating a lot of smoke that can be seen from far away. 
He adds the have a Fire Analyst assessing the blaze so they can plan their attack strategy.
The BC Wildfire Service reports approximately 20 firefighters are working the site, and helicopters and air tankers will be used as needed.
Boivin says crews worked over night Sunday to build 3 km worth of guards around the "Island Pond" wildfire approximately 12 km south of Canal Flats along Highway 95.