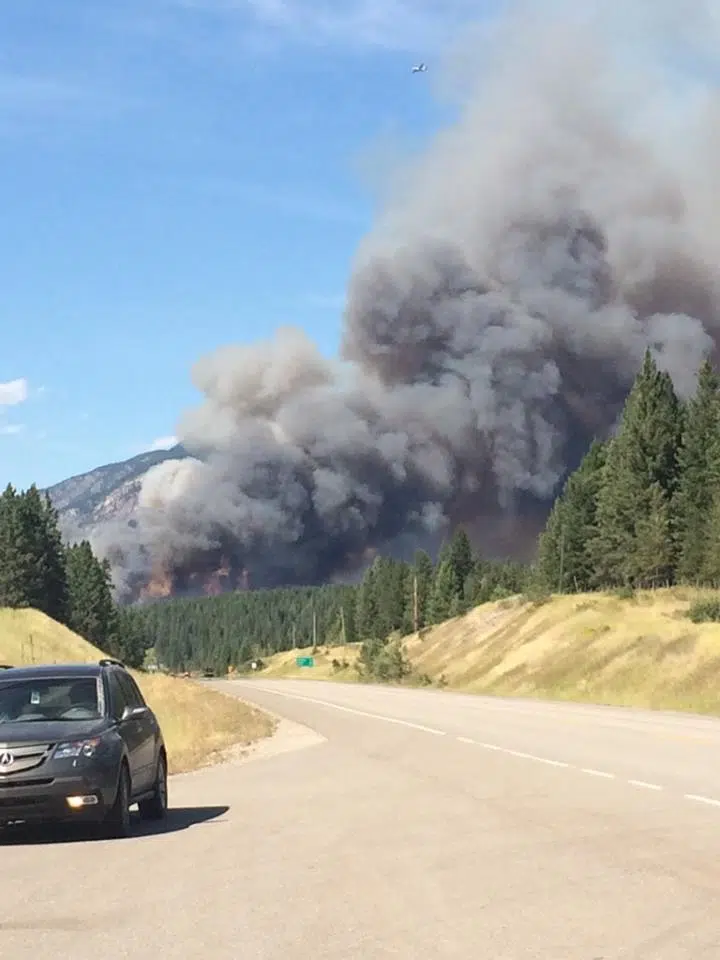 The wildfire burning 12 km south of Canal Flats has increased to 150 hectares.
The BC Wildfire Service is reporting the blaze in the Island Pond area along Highway 95.
The fast-growing grass fire affected traffic along the highway Sunday afternoon after reportedly being caused by a tree striking a power line along the highway Sunday afternoon.
The fire began approximately 13 kilometers south of Canal Flats and is moving in a northeast direction.
The Southeast Fire Centre has ground personnel, air tankers, helicopters and heavy equipment working the fire, including  26 firefighters
and three helicopters.
(Photo courtesy of Kimberley RCMP)