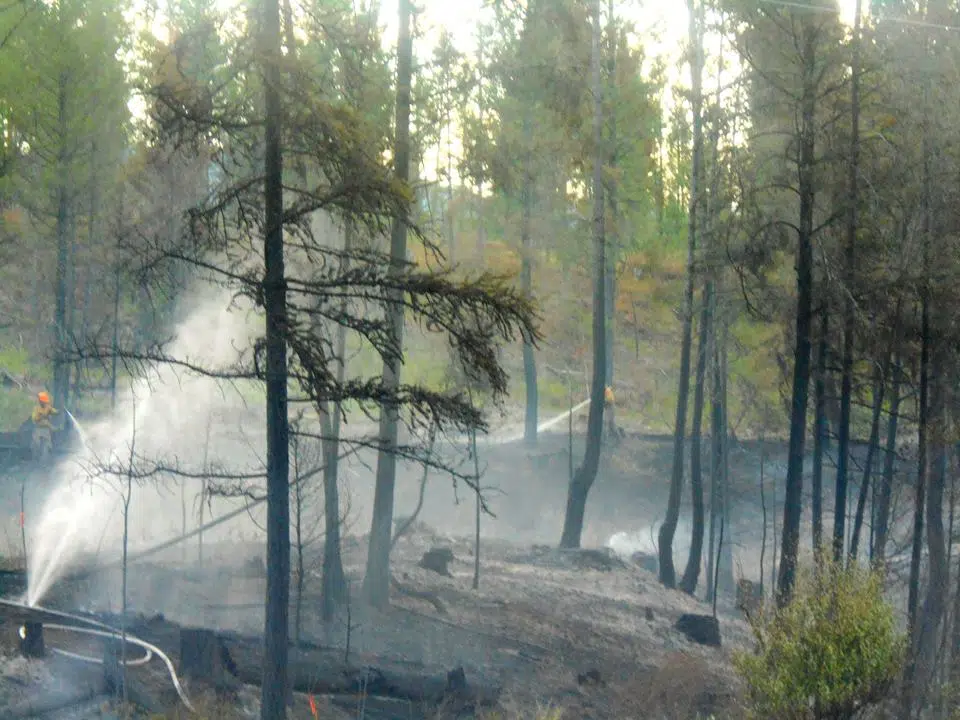 The Rural Director for Area E is giving high praise to emergency officials dealing with the massive Island Pond wildfire that's put 51 properties under an evacuation alert.
The RDEK's Jane Walter is incredibly thankful for the efforts of firefighters battling the blaze between Skookumchuk and Canal Flats that's now 650 hectares in size.
That's nearly four times larger than what it was Monday.
Walter says crews have been working non-stop, through the night to set up guards around the fire running along Highway 93/95.
The fast growing grass fire was sparked by a tree falling onto a power line Sunday.
On behalf of residents she's spoken with, Walter also wanted to express appreciation to the Regional District's Emergency Management personnel.
She says residents are grateful they were given a notice so they can now get prepared if the situation worsens.
An evacuation alert is just a precautionary measure but people should be ready to leave at a moment's notice.
There's no word on if the increased size of the fire will put more properties on alert.
Power has been affected along parts of the highway corridor from de-energizing by BC Hydro crews to allow for firefighting operations.
Retardant has been placed around a cell phone tower in the path of the fire.
No other infrastructure is currently threatened, though there are rural properties in the area.
Highway 93/95 remains open to single lane alternating traffic.
Check DriveBC for the latest updates.
– RDEK Area E Director Jane Walter