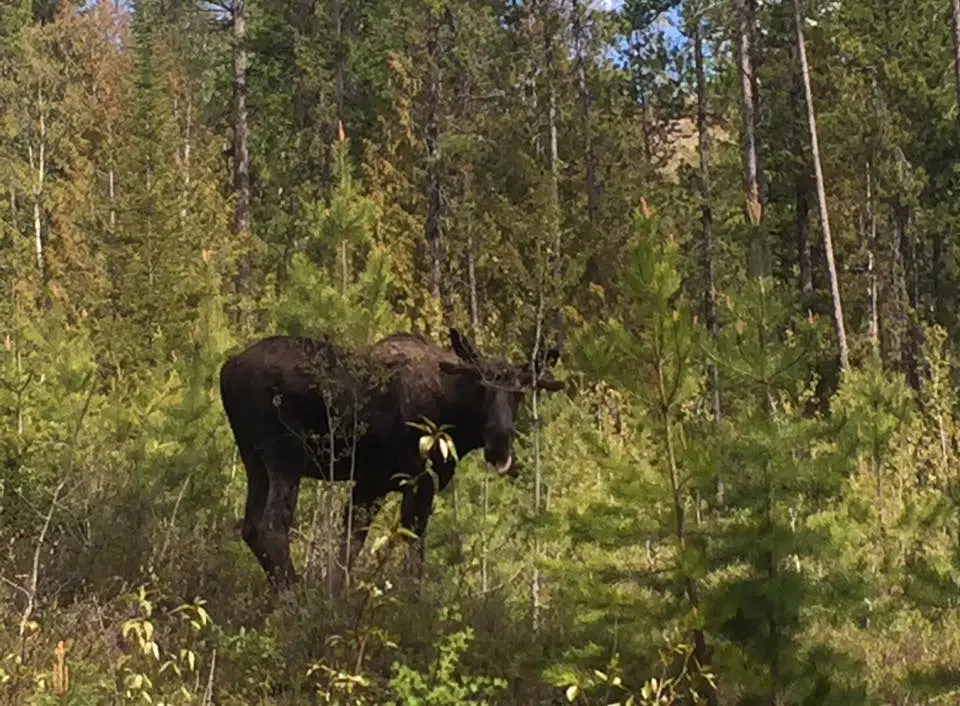 The public is being warned after a moose cow reportedly charged a biker near Fernie's Maiden Lake.
WildsafeBC Elk Valley says the animal has been hanging around in in the wetland behind the lake.
It apparently ran out onto a trail when she was startled by the biker.
The conservation group says female moose need extra space as they are very protective of their young and may attack if they perceive a threat.
If you come across a cow and calf, calmly leave the area immediately.
(Photo courtesy of WildsafeBC Elk Valley)