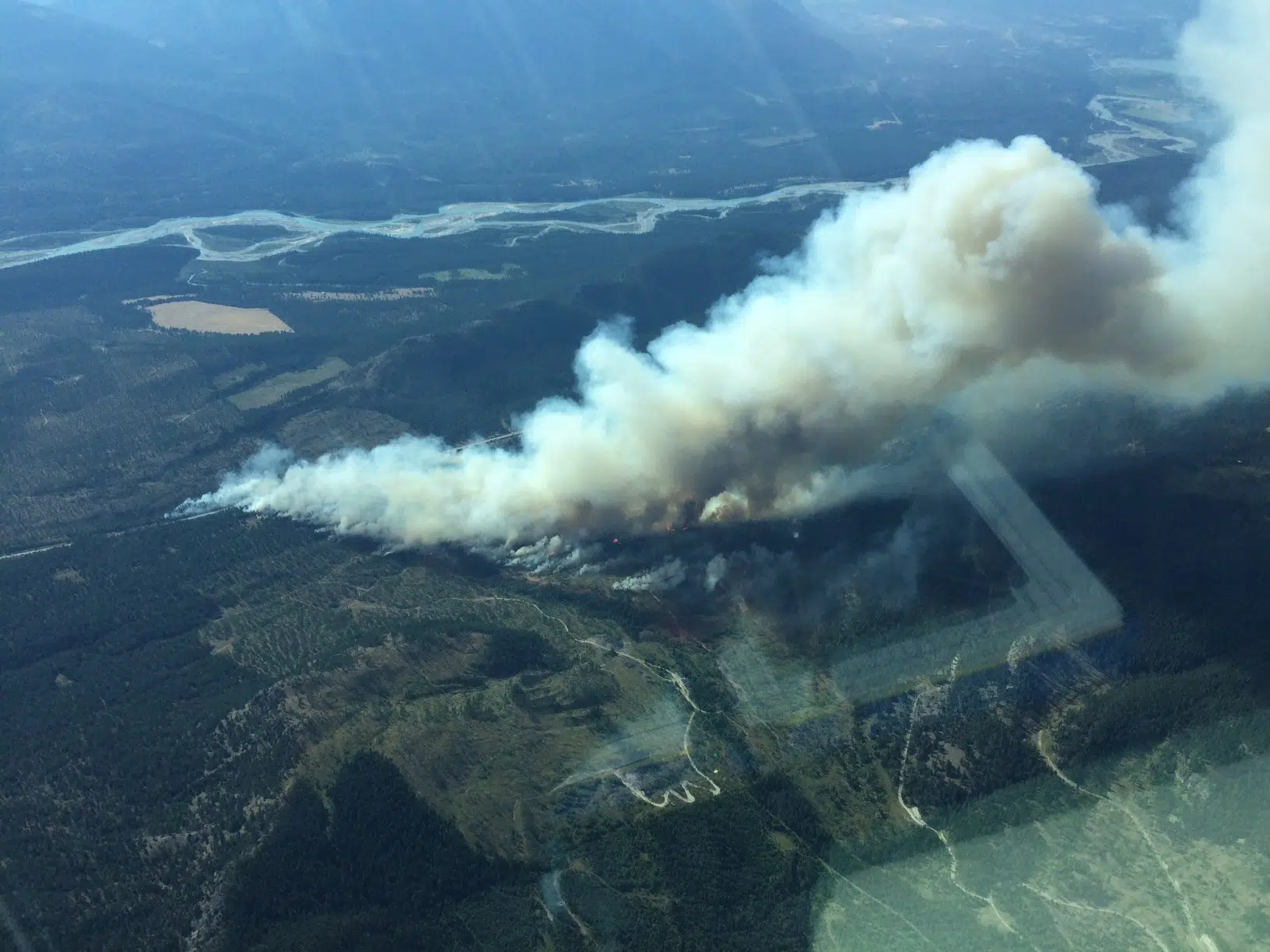 The wildfire between Skookumchuk and Canal Flats has erupted to 650 hectares.
This is four times the size of what it was Monday afternoon.
51 properties in the Island Pond – Premier Lake area were put under an evacuation alert, but it remains to be seen if that number will increase with the growth of the fire.
The BC Wildfire Service reports power has been affected along parts of the highway corridor from de-energizing by BC Hydro crews to allow for firefighting operations.
Retardant has been placed around a cell phone tower in the path of the fire.
No other infrastructure is currently threatened, though there are rural properties in the area.
Highway 93/95 remains open to single lane alternating traffic.
Ground personnel, air tankers, helicopters and heavy equipment continue to work the fire that started Sunday when a tree fell on a power line.
(Photo courtesy of BC Wildfire Service)