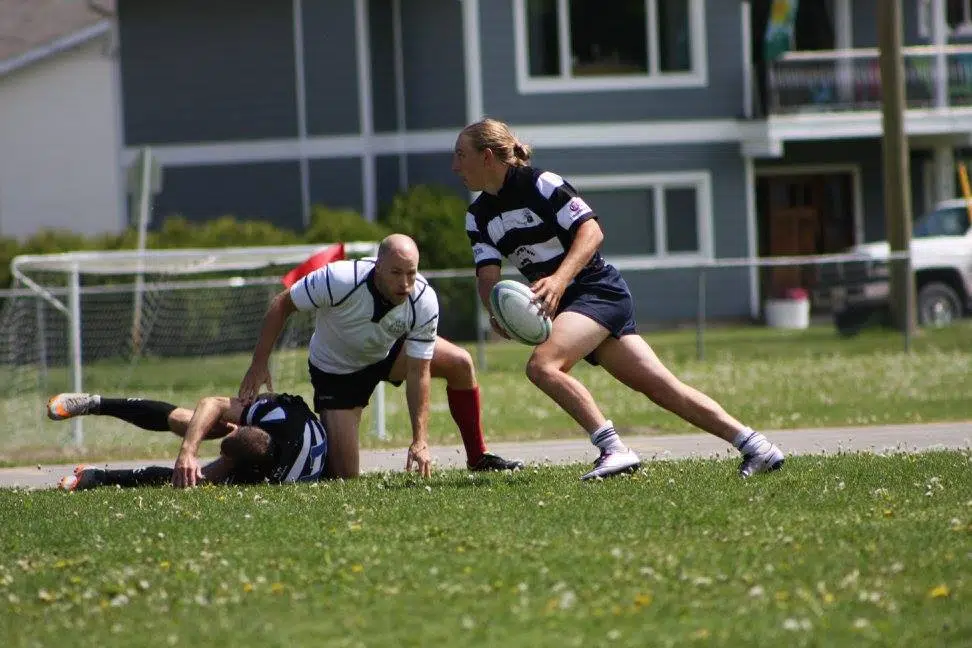 The Elk Valley Bulls are back after competing in BC's independent rugby championships in Penticton.
The team dropped both of their games, losing 30-15 to Vernon and 35-10 to Terrace.
Owain Griffiths with the Bulls says they put forward their best effort wasn't enough.
"I think it just came down to performances on the day." says Griffiths. "I think another day – with a bit of luck going our way – we could definitely beat these teams."
Griffiths says the team is looking forward to next year now that their season has come to a close.
"We're very happy to have beaten [the Rocky Mountain Rogues] in the league and we're looking forward to another tight competition next year." says Griffiths. "Great team to play against and we look forward to seeing them in the spring."
The Terrace Northmen took home the coveted Saratoga Cup for the second straight year.
– Owain Griffiths, Elk Valley Bulls