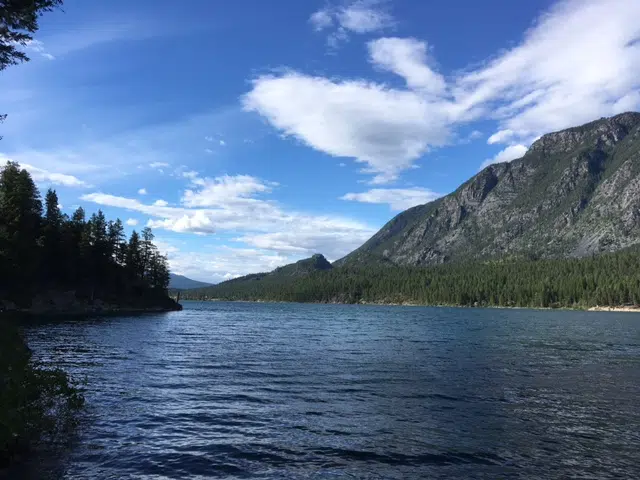 Kimberley RCMP is asking boaters on Premier Lake to stay away from planes filling up to fight nearby wildfires.
Sergeant Chris Newel says at least four air tankers are using the body of water to body for efforts against the Island Pond blaze.
Newel explains they received a report from the Southeast Centre Tuesday of watercraft posing a safety risk to those planes.
He says Premier Lake is a large body but boaters were still not moving out of the way and the planes had to activate sirens to warn those on the water.
He says when boaters didn't move they responded in collaboration with Conservation Officers and the Cranbrook detachment.
A patrol boat was on the lake within an hour and a half and Newel says they conducted proactive patrols to let people in the area know they need to give the aircraft tons of room when they're dropping down and skimming the water.
Newel says boaters who don't are not only restricting wildfire relief efforts but creating the potential for a catastrophic incident.
The Sergeant says this is a major concern for them and fire personnel and wonders why anyone would want to impede these efforts, and if there was some sort of collision it would create a completely different situation that emergency personnel can do with out right now.
Newel says the air tankers have a harmonious formation and each plane takes roughly nine minutes to get from the fire to the lake and back.
– Kimberley RCMP Sgt. Chris Newel