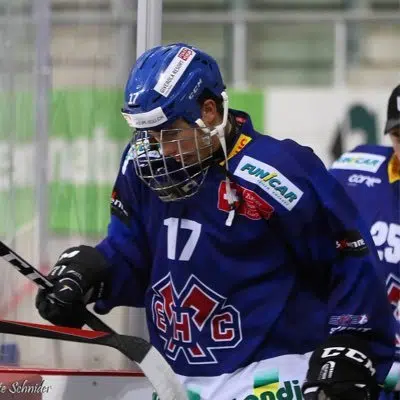 The Kootenay ICE see a lot of upside in their top pick from the 2017 CHL Import Draft.
The club signed Swiss forward Gilian Kohler yesterday who will join the team for the upcoming season.
President & G-M Matt Cockell says the 17-year old is a natural talent.
"He skates well and we think he'll fit in really nicely with the talented group of emerging forwards with some good leadership from our older players that are returning." says Cockell.
"He's got some grit to him and I think he would describe himself as more of a playmaker than a shooter." says Cockell. "He's a young player and he's got a lot of tools so his game will develop and I think we want to let that take shape once he gets here and gets on the ice with our coaches."
The 5-10 172-pound forward finished third in scoring in the Swiss Junior 'A' Elite League last season.
The ICE have now signed both of their import draft picks from this year.
– Matt Cockell, Kootenay ICE President & General Manager
(Photo courtesy of @giliankohler Twitter)