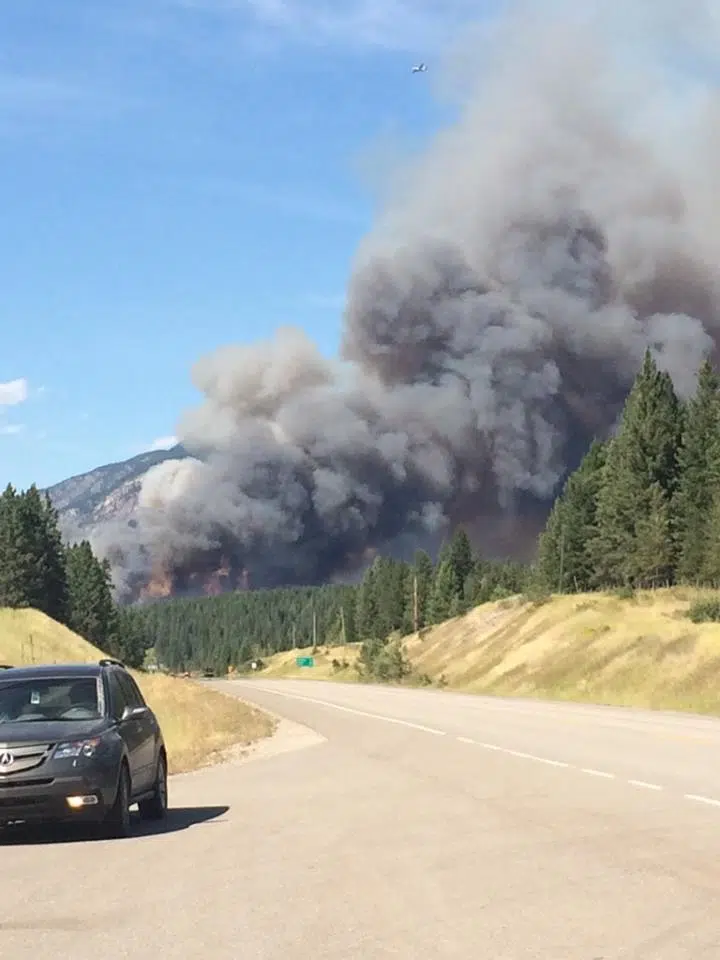 2017 is already the second highest year in the province's history when it comes to the amount of hectares (HA) burned by wildfires.
Almost 492,000 HA have been scorched from 861 fires across the province since April 1st.
The only time more earth was charred was in 1958 when fires covered nearly 856,000 HA.
There are currently 126 wildfires active in BC.
BC's Chief Fire Information Officer Kevin Skrepnek says we are living in "unprecedented times" with the hot and dry conditions, number of wildfires, the size of them, and how aggressive they are.
Skprenek adds its important to note its only early August and things could get worse before they get better.
Currently 3,800 personnel are working under the BC Wildfire Service.
23 Evacuation orders (6,700 people) and 40 alerts (24,800 people) remain in effect for the province.
The BC Government has also spent $204 million on wildfire relief efforts.
In our region, crews continue to battle the Island Pond wildfire between Skookumchuk and Canal Flats.
The Southeast Fire Centre says it has been difficult to get an accurate measure of the blaze but currently it is estimated at 1,130 HA.
66 firefighters, three helicopters, and seven pieces of heavy equipment were on site Thursday.
The White River fire in a forested area about 40 km east of Fairmont Hot Springs has grown to 1,260 HA.
– BC's Chief Fire Information Officer Kevin Skrepnek
(Photo courtesy of Kimberley RCMP)