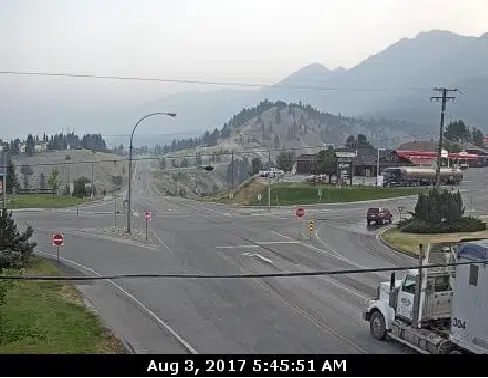 A main artery from the Kootenays into Alberta has been reopened.
Highway 93 between Radium and the provincial border was closed all day Wednesday due to smoke from nearby wildfires.
The closure has been lifted, however, An advisory remains in place for anyone driving through the area as a significant smoke still lingers.
DriveBC says further closures may be required without notice depending on fire behavior.
Motorists should expect reduced speeds and possible delays.