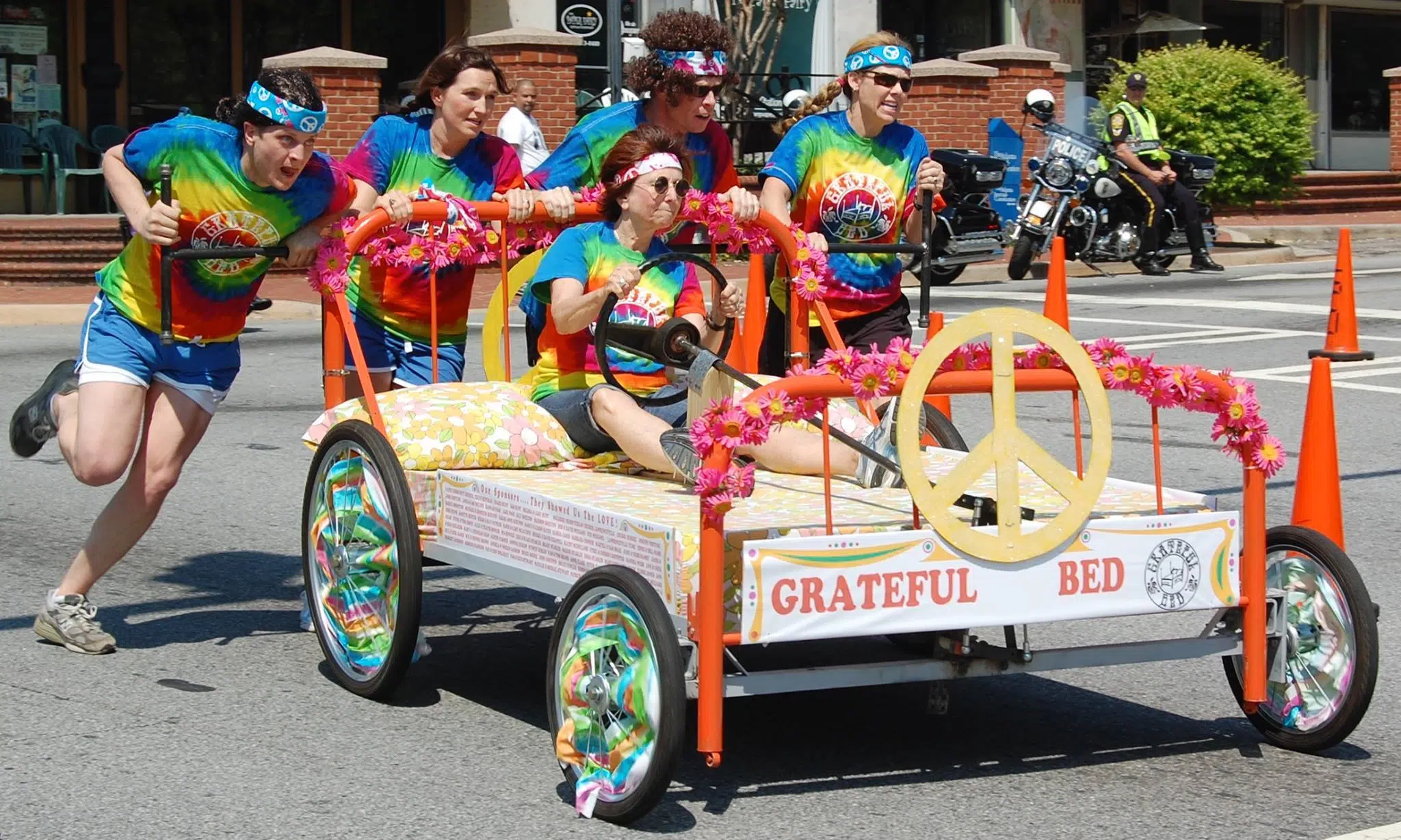 Competitors in Kimberley will be making their bed and running with it this weekend.
The 2nd annual Bed Races are set for the streets of the Bavarian City Saturday morning.
Organizer Jim Webster says, yes, it is as ridiculous as it sounds.He explains four people are pushing, one on each corner, and you must have someone lying in the bed.
The teams of five will compete against each other two at a team on an approximate 100 m track on Deer Park Ave.
Webster says he was visiting Sydney on Vancouver Island last year when he saw a Bed Race event for a local charity.
He thought, that was a good idea that could work well in Kimberley.
Last year, the event raised funds for the local hospice society.
This year, it will act as a local fundraiser with money going toward a new accessibility lift at Centre 64.
Webster adds the inaugural event had a large and loud crowd and he hopes they come out again this year.
The beds will begin to roll 10 AM and there will also be a pancake breakfast supplied by the Rotary Club at 9 AM.
Organizers would to field eight teams and there are still spots open.
The beds are provided and you can also register as an individual and be put on a team.
– Organizer Jim Webster
(Photo courtesy of Facebook//Kimberley Bed Races)