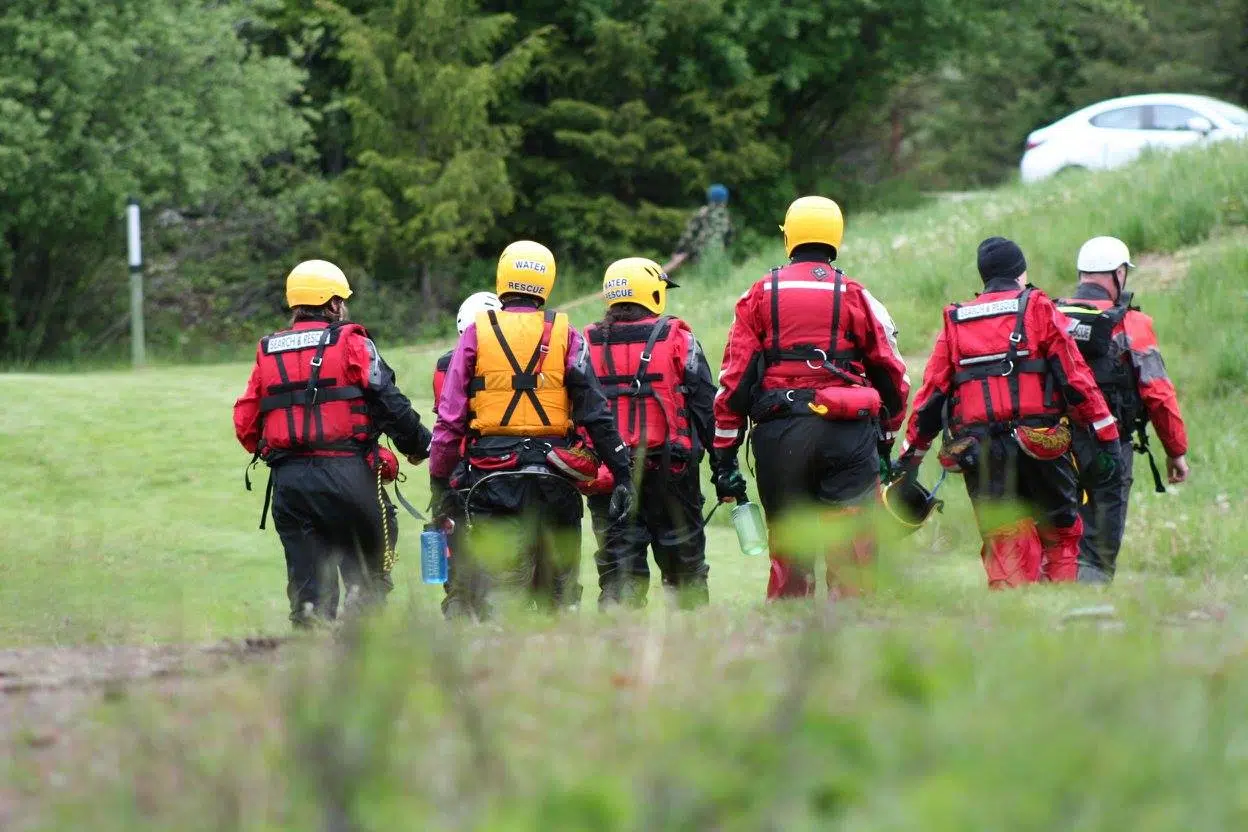 Kimberley Search and Rescue had to step in when a group of rafters became separated on the Kootenay River.
A total of 19 people entered the waterway from Wasa Monday afternoon.Six went ahead but the remaining 13 did not follow.
RCMP Sergeant Chris Newel explains the larger group decided to abandon the trip due to an incoming storm.
However, they couldn't exit the water due to the steep banks and heavy bush surrounding the river.
The local SAR detachement deployed members just after 9 PM but Newel admits they had difficulty reaching the stranded rafters.
He says heavy bush and steep banks surrounded the area of the river the rafters were located.
No one was injured but the rafters were not equipped to spend a night in the bush.
Everyone made it home safe by 1 AM.
– Kimberley RCMP Sgt. Chris Newel