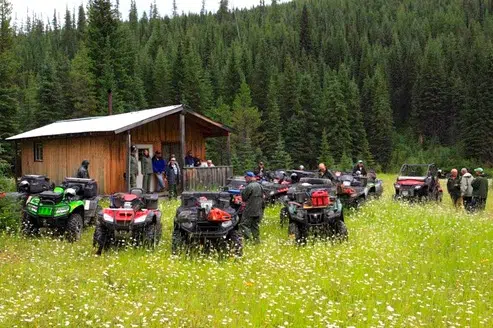 Conservation Officers say there will be 'zero tolerance' for off-road vehicles in the backcountry this weekend.
This following restrictions issued by the province, banning ORVs from Forest Service Roads and Crown land.
CO Patricia Burley says they focused on educating people about the new rules last week, due to the ban being put in place Friday afternoon before the long weekend.
"This weekend, there is expectation that everyone should know," Burley says. "This is a big order, its been in place for over a week and we're going to step up the enforcement and start issuing violation tickets to people operating with off-road vehicles on Crown land."
Burley says there will be numerous patrols this weekend.
"We'll be looking and we'll be covering a lot of ground. There's also the natural resource officers that are patrolling the area," Burley says. "We've had a lot of lightning and quite a few starts and we just don't want that risk."
Anyone caught using ORVs in restricted areas could be fined 767 dollars.
– Elk Valley Conservation Officer, Patricia Burley
– Jeff Johnson