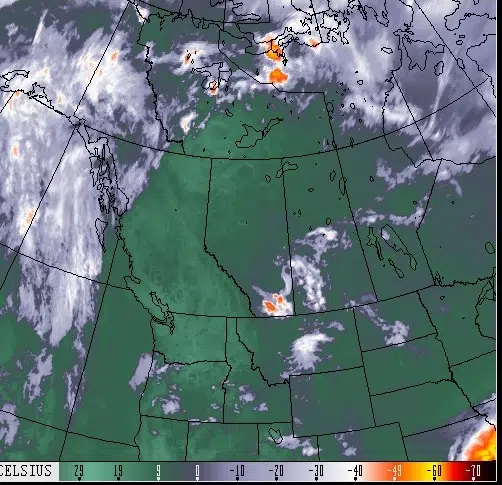 It looks like there may finally be some relief in the forecast for the East Kootenay.
Environment Canada is expecting a cold front to hit our region this weekend bringing cooler than average temperatures and a strong chance of showers.
Regional Meteorologist Cindy Yu says the 5-10 millimeters of precipitation could come Sunday over into Monday.
Another chance of showers is forecast for Tuesday.
There was only a combined 3.2 millimeters of rain during all of last month.
Yu adds daily high temperatures next week could be as low as 21 degrees, which is almost seven degrees below the average.
It's welcome news after last month was the third hottest July on record for the East Kootenay.
– Environment Canada Regional Meteorologist Cindy Yu