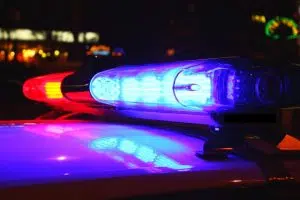 East Kootenay Traffic Services are looking for a driver that was allegedly going 180 kilometres an hour near Cranbrook.
Early Saturday morning around 1 AM, police saw a vehicle travelling at high speeds on Highway 3/93 east of Eager Hill Road.
Constable Katie Forgeron says the driver failed to stop but officers gave up pursuing the suspect due to safety concerns.
"So many factors come into account, like the offense that's being committed, traffic on the highways, daytime, nighttime," Forgeron says. "A lot of it is just common sense by the police officer. If we don't feel safe going after this vehicle, we're not going to do it."
Anyone who has information regarding this incident is asked to call police at (250) 420-4244 or Crimestoppers at 1-800-222-TIPS.
A similar incident was reported Thursday, where a suspect from Alberta received multiple charges after a high speed chase reaching 190 kilometres an hour started near Fernie and ended in a crash near Cranbrook.
– Constable Katie Forgeron, Cranbrook RCMP
– Jeff Johnson, with files from the East Kootenay Traffic Service