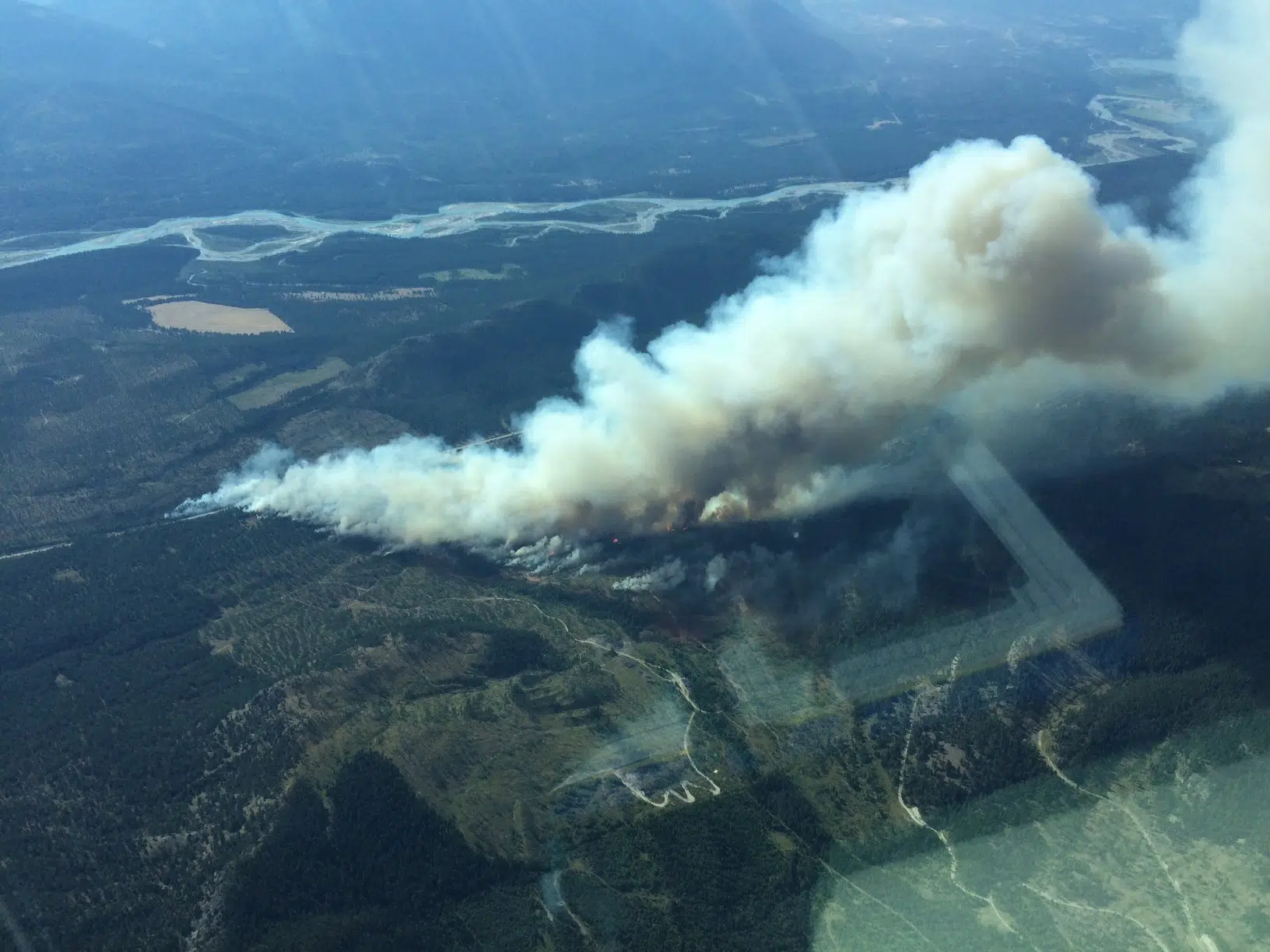 An evacuation alert for 51 properties in the Island Pond – Premier Lake area has been lifted.
BC Wildfire crews have been fighting a blaze between Canal Flats and Skookumchuk since July 30th after a tree fell on a power line.
The RDEK's Emergency Information Officer Loree Duczek says the massive wildfire is now 100 per cent contained.
"The BC Wildfire Service has been making great progress on the Island Pond Fire. They've been working tirelessly on it," Duczek says. "They've noticed no growth in the fire size and they felt comfortable in recommending we were able to lift the alert. So we've gone ahead and done that and are very grateful for the tireless efforts on their behalf."
Duczek says residents need to remain on guard despite the fire being completely contained.
"Even though we've had a bit of rain and we are making progress on the local fires, it is still extremely dry out there," Duczek says. "We have a lot of summer left and its really important for all residents to continue to remain aware and prepared."
The evacuation alert was issued a day after the wildfire started.
The fire is still estimated at over one thousand hectares.
– RDEK's Emergency Information Officer, Loree Duczek