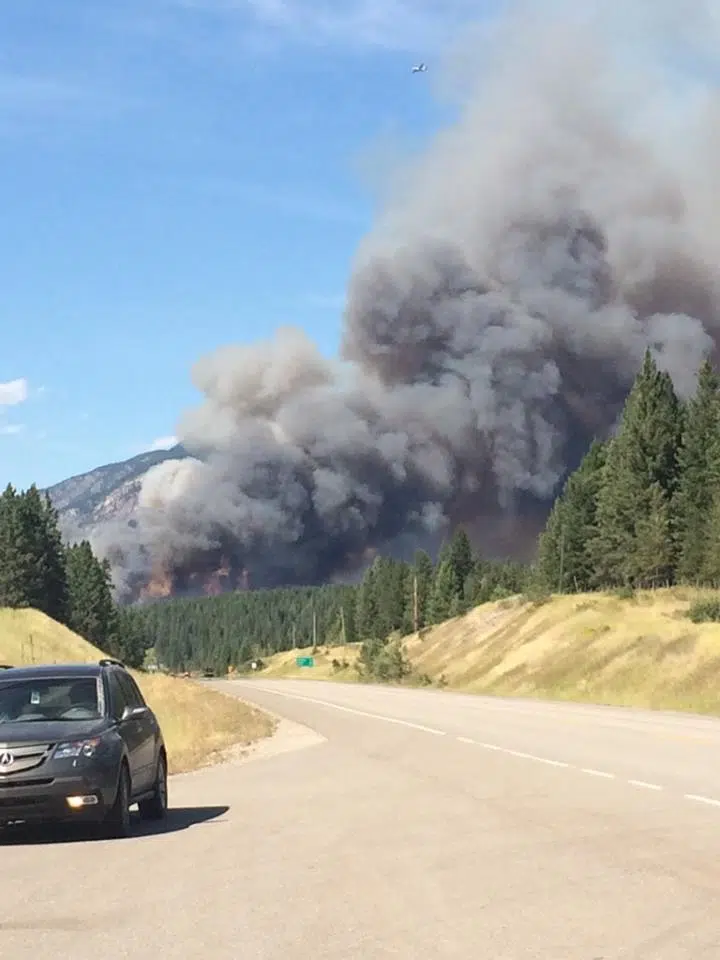 The Island Pond wildfire between Skookumchuk and Canal Flats is 100 per cent contained.
Crews are now working on mop-up efforts after tying in the last remaining guard on the north end.
The fast growing fire started July 30th when a tree fell onto a power line along Highway 93-95 and blew up to over 1,200 hectares in size.
51 properties in the Island Pond – Premier Lake area still remain under evacuation alert.
The White River wildfire east of Fairmont Hot Springs continues to burn in a remote area and is estimated at 1550 hectares in size.
It is not threatening any communities or structures.
And the blaze in the Lamb Creek area near Moyie is 20 hectares.