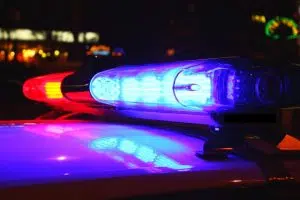 Police allege a young Kimberley man was impaired behind the wheel when his vehicle crossed into oncoming traffic before going into a ditch.
Cranbrook RCMP is recommending charges after responding to a single vehicle crash near the intersection of Highway 95A and Theatre Rd around 630 PM Monday night.
A witness reported a Chevrolet Cavalier crossed the centre line and almost hit her vehicle before going off the road.
Mounties visited the suspect in hospital to request blood samples.
The 23 year old man was released for a court date in November.