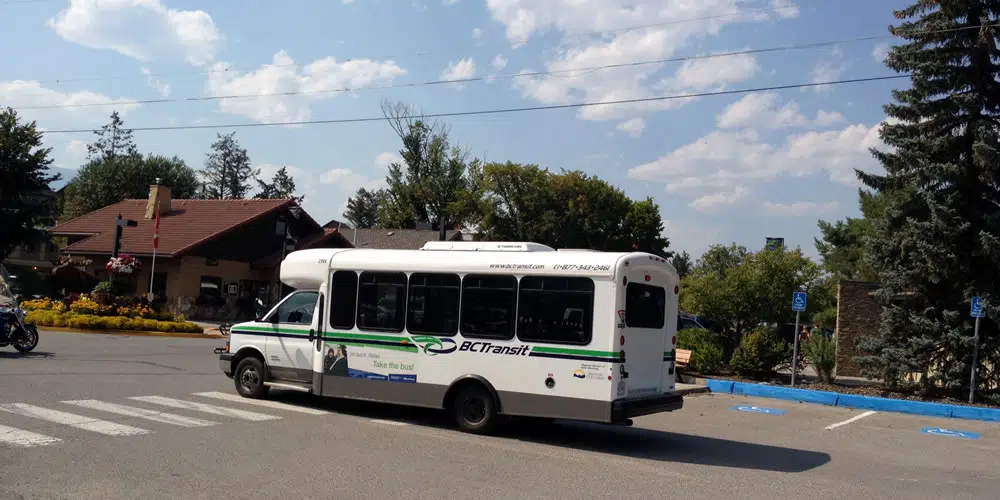 The City of Kimberley has turned down another expansion of their transit service.
Council reviewed a proposal to include three more trips to Cranbrook every Monday, matching what the service offers every other weekday.
Manager of Planning Services Troy Pollock recommended the expansion be denied for now.
He says the level of demand is not clear at this time with the new commuter service beginning next month.
"We didn't feel comfortable enough right now that it would add additional riders to the system or additional ridership," Pollock says. "We felt that it was more likely to redistribute existing riders from the other day time service. We want to make sure that we are maximizing our efficiency and increasing our ridership."
Pollock says he's not sure more trips would mean an increase in ridership.
"I don't think there's any sort of data or demand to show that we need this extra service at this time, so I think its best to wait until we have more information available about the commuter service and how that impacts the rest of the other day trips that we have," Pollock says. "So I think we'll reconsider it in a year and we might expand then or again status quo."
The new expansion would have cost the city an extra $5,500 dollars yearly.
Manager of Planning Service, Troy Pollock
– Jeff Johnson