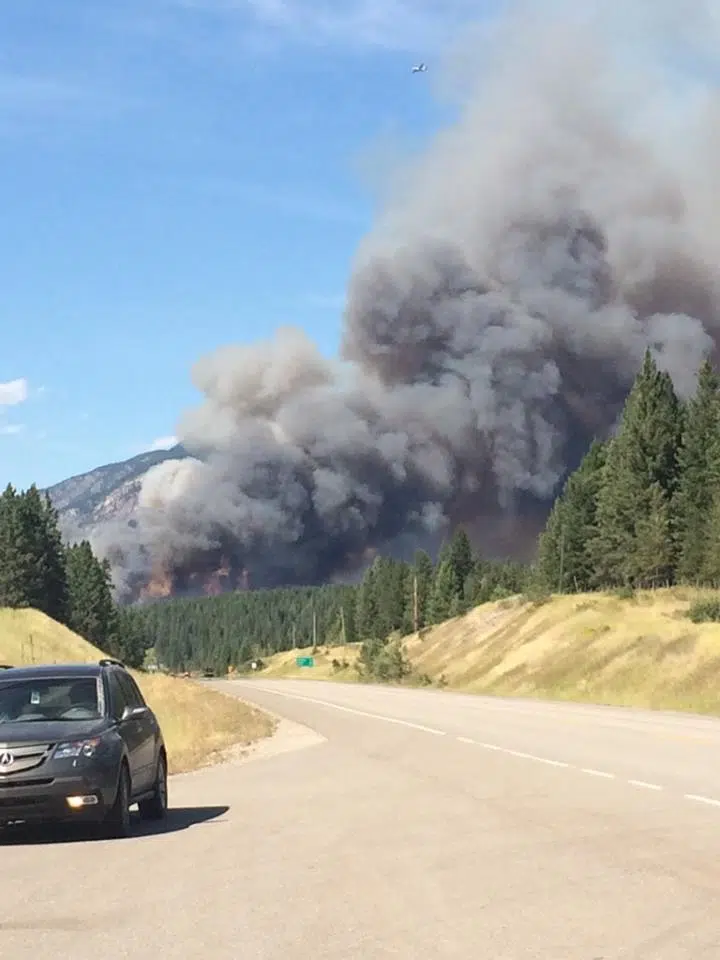 The Southeast Fire Centre does not expect any fire records to be broken locally as its been a historic summer across British Columbia.
The BC Wildfire Service announced yesterday the province is suffering through its worst fire season since record-keeping began.
Information Officer Karlie Shaughnessy says we've only seen 272 fires in the district, nowhere near the 635 blazes reported in 2003.
However, she says there's still plenty of summer left.
"We can expect to see fire starts as long as we see thunderstorms with very little precipitation with them," Shaughnessy says. "We don't have any significant precipitation in the long-term forecast. Its pretty hard to accurately forecast a couple of days in advance, let along a week in advance. So we'll see what the weather brings."
The worst year on record in the Southeast Fire Centre was 2003, with 635 blazes burn over 88,697 hectares throughout the year.
This year, 16,133 hectares have burned in the region.
About 8,944 square kilometres of woods and rangeland have been charred throughout the province since April 1st.
– Southeast Fire Centre Information Officer, Karlie Shaughnessy
– Jeff Johnson