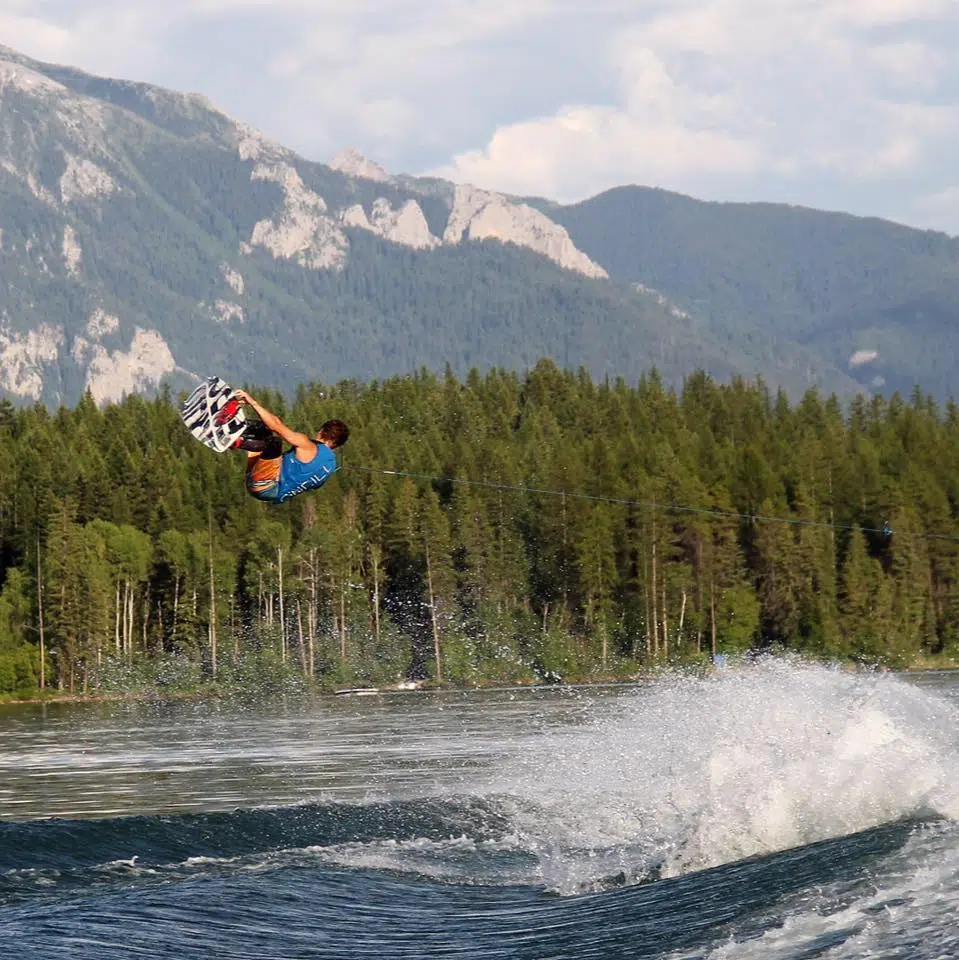 Wakeboarding is a thrilling and challenging hobby for many, but for Cranbrook's own Colden Thompson it is a lifestyle.
The 20-year old is in Toronto this weekend for the National Wakeboarding Championships.
This is Thompson's second straight year competing against Canada's best after winning it all in the U-18 Mens' division last year.
He is making the move to the Senior Mens' Amateur division this year.
Thompson says a lot of hard work and training has gotten him to where he is today.
"I'll try to ride three times a day." says Thompson. "In the summer I go every single day and then in the winter I'll take a break but I also go down to Florida and ride down there with coaches."
The Key City product says his dream is to make a career out of wakeboarding.
"It always has been a goal of mine to be a pro at it but I'm working right now and doing it as much as I can after work." says Thompson. "Basically my goal is to become a professional."
The National Wakeboarding Championships run August 19th to 22nd in Toronto.
– Colden Thompson, amateur wakeboarder
(Photo courtesy of Facebook//Colden Thompson)