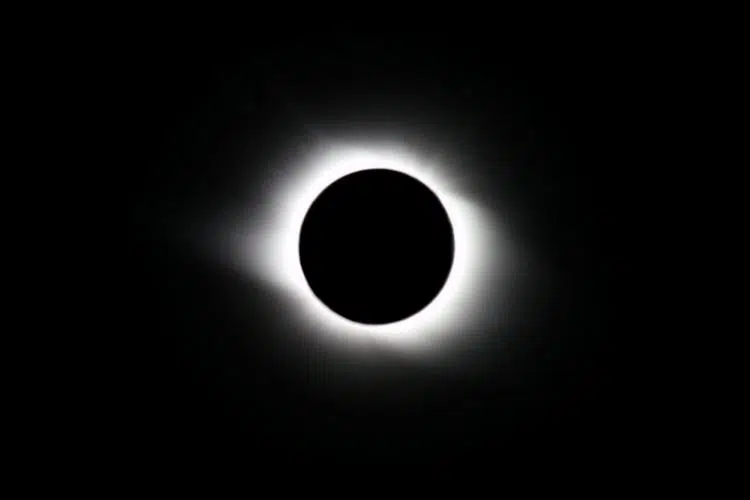 If you want take in the partial solar eclipse Monday morning, the maximum eclipse in the East Kooteany is estimated to occur a 11:30 AM.
Even though it will only be a partial eclipse in Canada, you will still need to wear special glasses or use home-made gadgets so you don't damage your eyes.
The partial eclipse will start at 10:16 AM and the process will end around 12:48 PM.
Victoria will get Canada's best view, with 90 per cent of the sun blocked out above the BC capital.
Meanwhile, the moon will block out about 70 per cent in Toronto and about 77 per cent in Calgary.
For parts of the US, it's the first total solar eclipse in 98 years.
About 200-million Americans live within a day's drive of the path of totality and many towns and parks are bracing for monumental crowds.
To see an animation of what its estimated the eclipse will look like in the Cranbrook area go here.