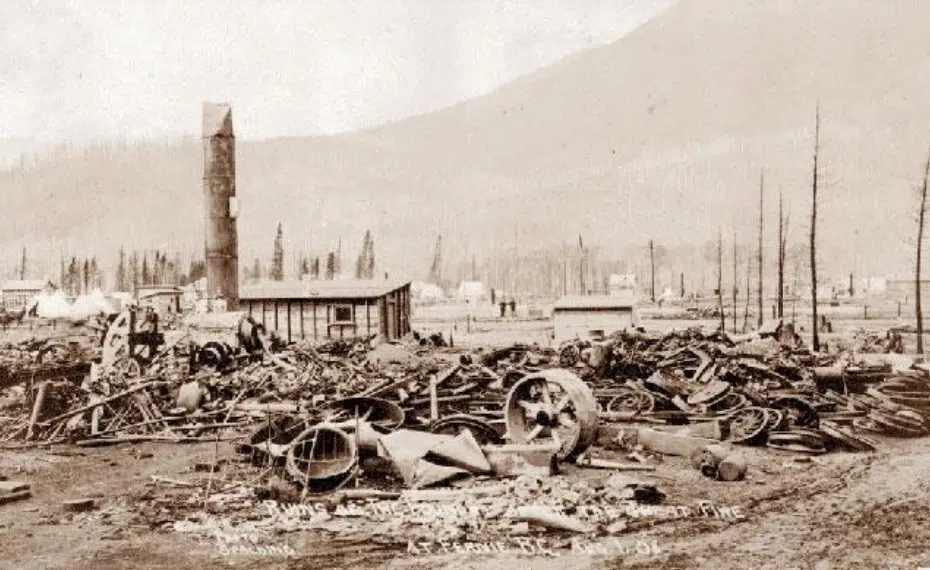 Fernie wants to commemorate one of the most tragic moments in its history.
The City is looking for a contractor to build a sculpture in Station Square to observe the fire of 1908 that wiped out much of the municipality.
This after Fernie received a $50,000 heritage grant from the Province.
Director of Leisure Services Lloyd Smith says the art project will serve as a reminder of the dangers forest fires pose to communities.
Smith explains it will be another piece that adds to the cultural context to Fernie when residents and visitors are walking through the downtown.