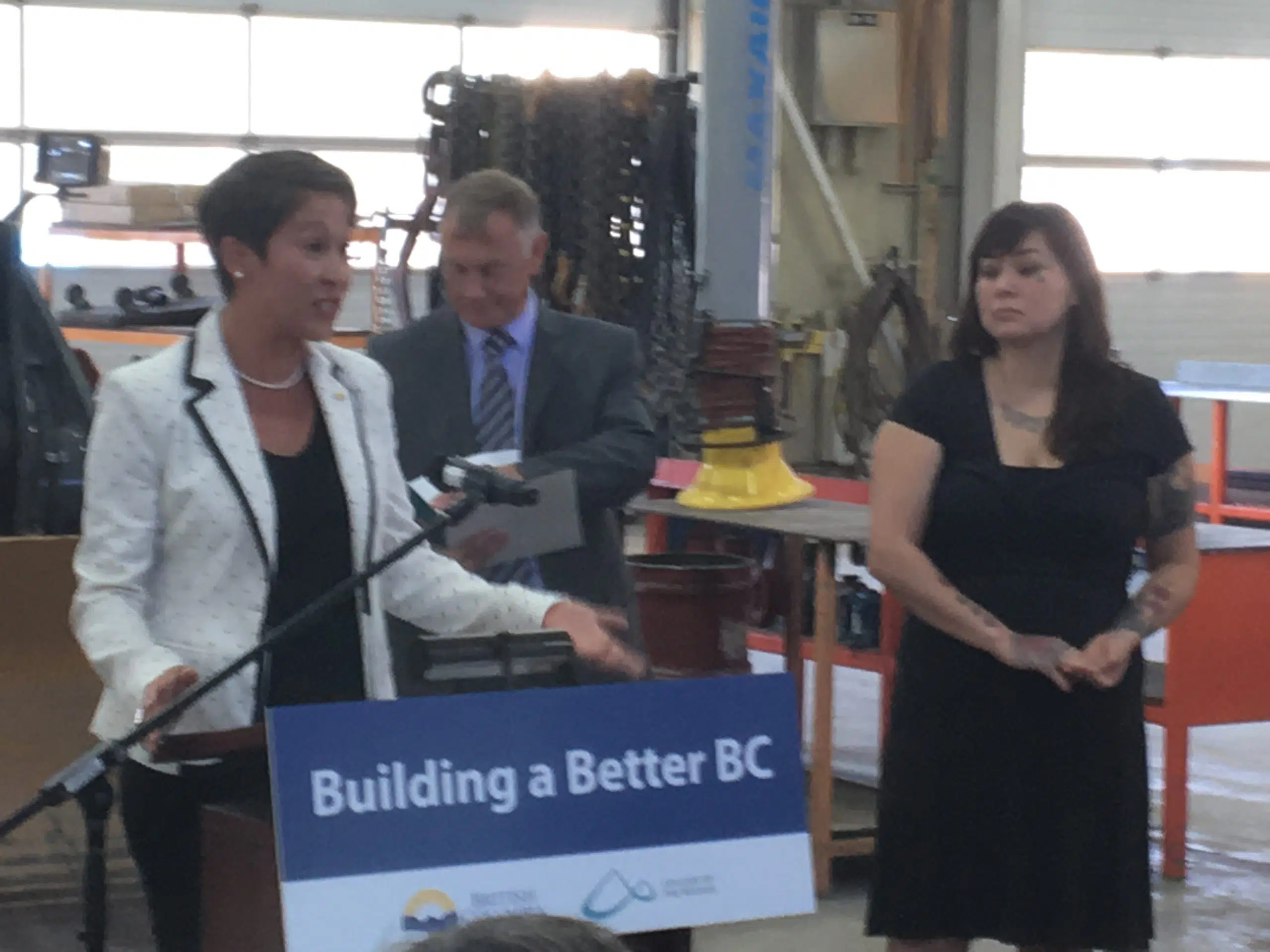 College of the Rockies is one of 13 institutions across BC to get a piece of the Province's $1.67 million investment into trades training.
$109,000 worth of funding will add 16 heavy duty mechanical seats at COTR.
Minister of Advanced Education, Skills and Training Melanie Mark said in Cranbrook Tuesday the Province wants to help British Columbians – literally – build the future.
She adds the BC Government has meeting with welders, construction engineers and other trades workers across BC and they're aware these skills are essential for a vibrant, sustainable economy. 
The Province says trades needed by BC industries include millwrights, heavy duty mechanics and carpenters.
Heavy duty mechanics is one of COTR's most in-demand trades programs.
Marks says they're investing in the future.
She explains the ageing population is fast upon us and BC needs to be ready.
The new Minister says the roads and homes still need to be build and the mining work has to continue so its important government is ahead of the game.
It's estimated one million trades jobs will open in BC by 2025 due to the ageing population.
COTR is currently building a $10 million 19,000 square foot trades training facility that is expected to be complete by the Spring.
– BC Minister of Advanced Education, Skills and Training Melanie Mark