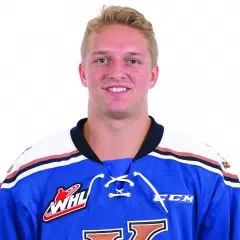 Former Kootenay ICE defenceman Troy Murray says it's time to turn to the next chapter of his life.
The 19-year old is heading to the University of Regina in the fall through the WHL Scholarship Program.
Murray says it was an amazing four years playing hockey in Cranbrook.
"Almost a quarter of my life spent there and I'd rather spend it nowhere else." says Murray. "It was an amazing part of my life but I'm excited to start school."
Murray tallied 63 points in 286 games with the ICE from 2013 to 2017.
"I just want to wish the best of luck in the upcoming season for the new owners." says Murray. "It sounds like they're doing a really good job so far there and my billets for welcoming me into their home for four years and my teammates, I've had a lot of great memories there."
He says he will be looking into business programs at U of R.
He adds he's still undecided whether he will be playing hockey at the school or not.
Murray is only the fifth defenceman in history to play over 250 games with the Kootenay ICE.
– Troy Murray