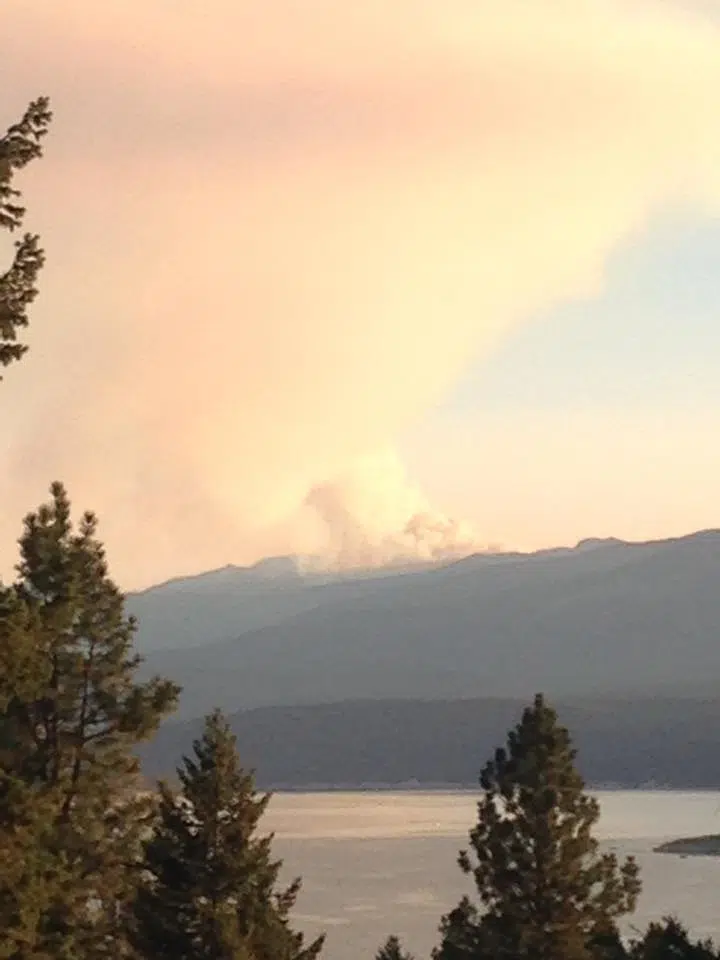 Crews on our side of the border are prepared in case a wildfire burning just south of Newgate in the US crosses into Canada.
Smoke is highly visible in the Lake Koocanusa area due to a 178 hectare blaze burning in northern Montana.
The lightning caused fire is approximately 18 kilometres southwest of Newgate or 65 kilometres below Cranbrook.
The Southeast Fire Centre's Karlie Shaughessy says they've spent Wednesday and today establishing a plan.
It will involve putting contingency lines and fire guardsin place that would prevent the fire from growing northwards.
Shaughnessy says the US Forest Service is fighting the blaze with air support and personnel.
Currently there 46 active wildfires are burning throughout the Southeast Centre.
To date, 293 fires have burned approximately 18,669 hectares.