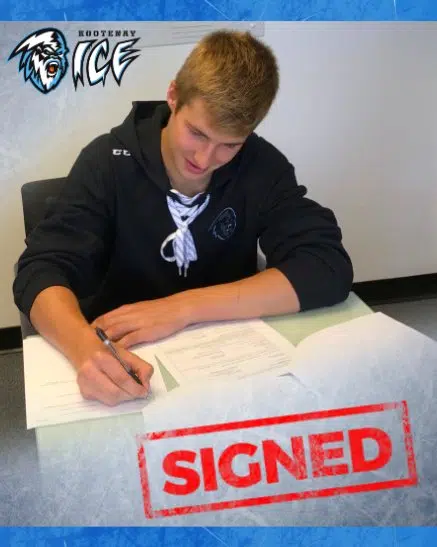 The Kootenay ICE Hockey Club is pleased to announce the signing of forward James Form.
The Saskatoon native was selected by the ICE in the third round (45th overall) in the 2017 WHL Bantam Draft.
The 2002-born Form has played the previous two seasons with the Saskatoon Outlaws in the Saskatchewan Bantam AA Hockey League. The six-foot-one, 165-pound forward registered 29 goals and 56 points in 30 regular season games with the Outlaws during the 2016-17 season. Form added five goals and nine points in four playoff games.
"James and his family have made a commitment to the ICE, we are committed to working very closely with him to partner in the achievement of his goals over the next several years," said Matt Cockell, President and General Manager. "Development is a process. James is committed to doing the work on and off the ice to earn opportunity moving forward."
The ICE have now signed its first three selections from the 2017 WHL Bantam Draft. Forward Connor McClennon (second overall) and defenceman Anson McMaster (23rd overall) signed with the club in May and June respectively.
– From the Kootenay ICE
(Photo courtesy of the Kootenay ICE)