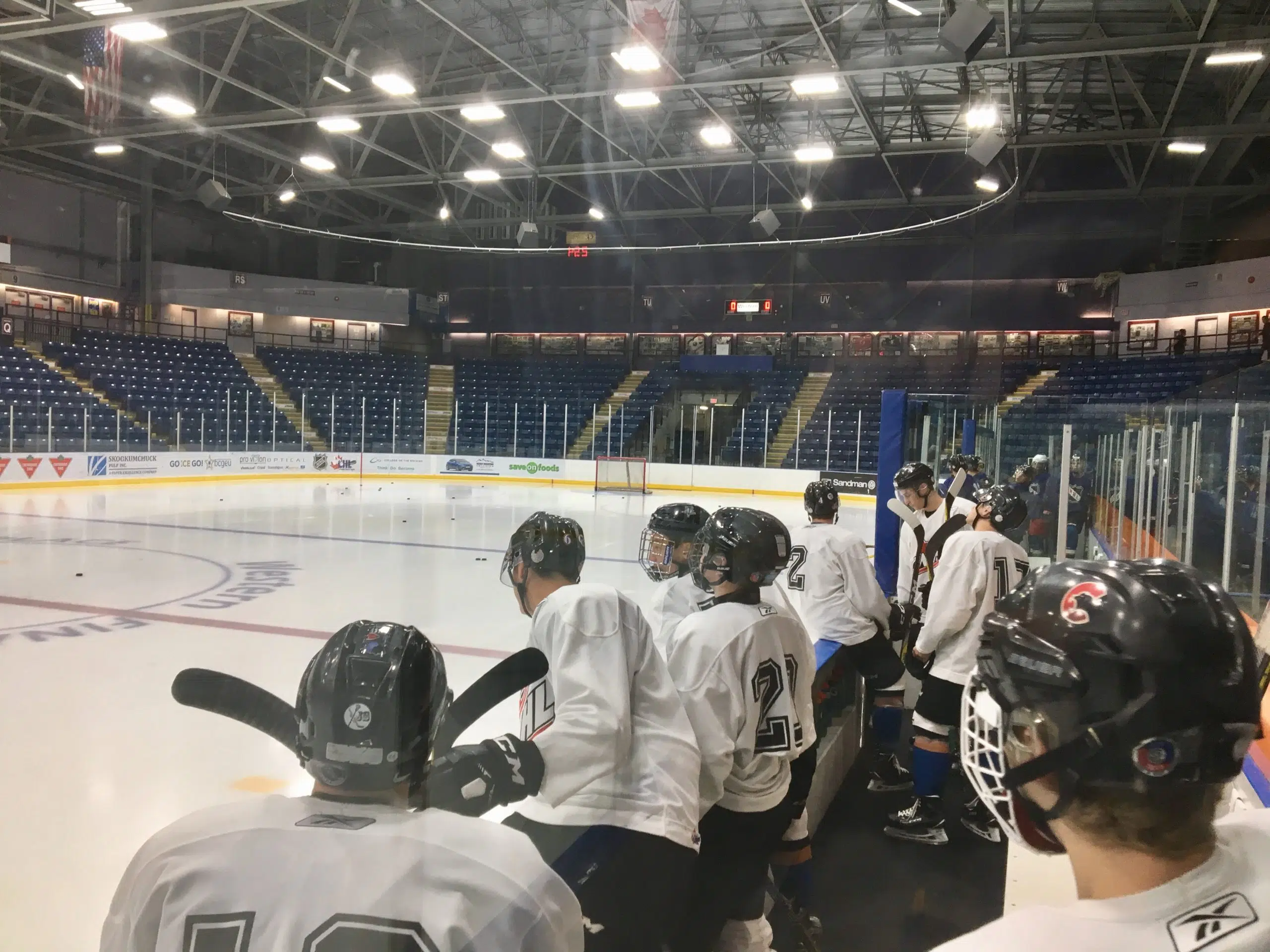 The veterans have returned to the Key City and Kootenay ICE main camp is in full swing.
The returning players started with fitness training Sunday afternoon as prospects finished up their camp.
20-year old goaltender Mario Petit highlighted the fitness testing scoring number one in maximum pull-ups, upper body strength and lower body strength.
Peyton Krebs was the standout prospect as he scored highest in aerobic fitness and maximum pull-ups and also placed second in upper body strength and lower body strength.
Head Coach James Patrick says there will be new players on the team this year.
"That should be a strong message to some returning veterans." says Patrick. "There's not going to be enough spots for the amount of players that we have so I hope that alone sends a message to them and increases the competition."
Cameron Hausinger came to the ICE organization from Red Deer via trade in late June and knows everyone has to earn their spot on the roster.
"All these rookies are coming into camp in good shape, we hear about their scores and they're pretty fit so that's really driving us." says Hausinger. "They're pushing us to be our best and we're pushing them to be their best."
Meanwhile, veteran Cale Fleury says he's ready to take the younger players on the team under his wing.
"I just [have] to try to think back to what some of the leaders did when I was younger and try to emulate what they did a little bit and then put my own twists on it." says the ICE captain. "I [have] to be my own leader and try to help them out as much as I can."
Fleury spent time in Montreal this summer at the Canadiens development camp and says it was great to skate with players at a professional level.
Experienced winger Brett Davis came to Cranbrook from Lethbridge last year and says ICE camp really feels like a pro experience.
"I think the coaching staff [is] doing a great job with that." says Davis. "I think the players are really on board with it too so it's been good."
Veteran forward Vince Loschiavo says it's great to have a coach with a professional hockey background like James Patrick.
"I think that's what this team needs is a coach that's played and obviously coached in the NHL for a lot of years." says Loschiavo. "He knows what he's talking about so we're all going to listen."
Both Davis and Loschiavo were in Dallas over the summer at Stars development camp.
Davis was drafted in the 6th round (163rd overall) in 2017 and Loschiavo was invited as an undrafted player.
Main camp continues with more inter-squad games Tuesday at 10 AM and 4:45 PM at Western Financial Place.
The annual Black & White game is Wednesday at 7 PM at the Kimberley Civic Centre.
– James Patrick, Kootenay ICE Head Coach
– Cameron Hausinger, right winger
– Cale Fleury, Kootenay ICE Captain
– Brett Davis, right winger
– Vince Loschiavo, Kootenay ICE Assistant Captain