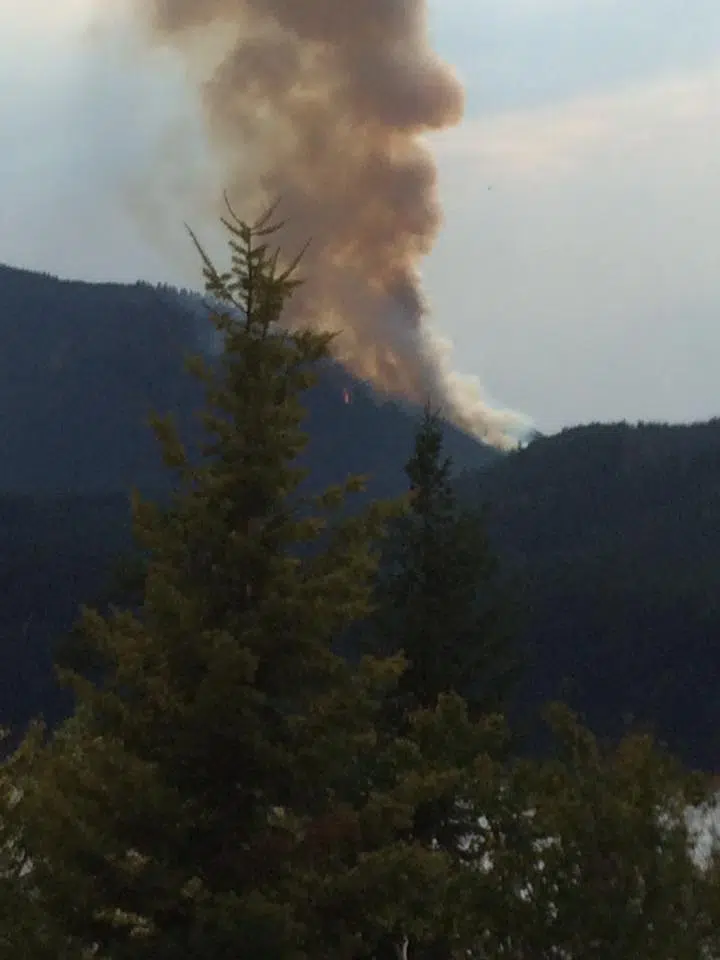 A wildfire burning near Moyie has jumped to 100 hectares in size.
The blaze near Lamb Creek began Monday and is about five kilometres away from the community.
The Southeast Fire Centre's Karlie Shaughnessy says crews are continuing their efforts to control the blaze.
"Smoke from the fire is highly visible to the South Cranbrook area and also the Moyie Lake community," Shaughnessy says. "Today, we have 40 personnel, two pieces of heavy equipment, air tankers and one helicopter responding."
Shaughnessy says the fire is due to a lightning storm that passed through the region in recent weeks.
"We call them holdover lightning fires," Shaughnessy says. "There was some lightning in the area a couple of weeks ago and what we think happened is with the high temperatures the area experienced Monday, these small lightning fires just flared up."
Eight personnel are tackling a 1.2 hectare fire seven kilometres west of Cranbrook.
And the US based Linklater Creek fire continues to burn after crossing the border into British Columbia.
The over 500 hectare blaze covers nearly 30 hectares in Canada and is over 65 kilometres southeast of Cranbrook.
– Southeast Fire Centre Information Officer, Karlie Shaughnessy
– Jeff Johnson