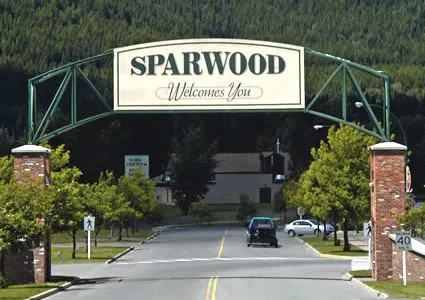 A local heritage group wants to restore a piece of the Elk Valley's mining past.
The Michel Natal Sparwood Heritage Society has requested $4,870 from District Council to restore a man car at the Museum.
David Wilks with the Society says the vehicle is being stored at the District's Public Works Yard.
He feels its important to showcase for all Sparwood residents.
"The District of Sparwood has been able to accumulate a lot of historical things from Michel-Natal and one of those that we are interested in is an old man car that was used throughout the years underground," Wilks says. "We would like to be able to show that downtown after we restore it."
Wilks says its an essential piece of the region's history.
"I think its very important to see what used to happen in Michel-Natal, what underground mining was like," Wilks says. "It provide people an understanding that underground mining, up until the 1980s was alive in the Michel-Natal area or the Sparwood area."
The Society has raised $6,000 for the work so far.
Wilks hopes to have the car restored by 2018.
– Michel Natal Sparwood Heritage Society, David Wilks
– Jeff Johnson