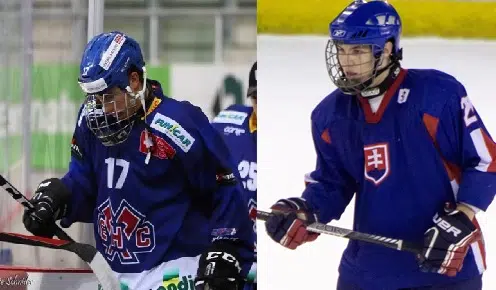 Two import prospects are working their hardest to earn their way onto the Kootenay ICE roster.
Swiss forward Gilian Kohler was drafted third overall by the ICE in the 2017 CHL Import Draft.
"It's the best league in Canada so I'm really excited to be here and improve myself." says Kohler.
Kohler played for the Biel-Bienne Spirit of the Swiss Junior Elite league last season and posted 51 points in 45 games in the regular season and playoffs combined and lead the league in assists with 42.
The 17-year old says he's excited to have a chance to elevate his game in Canada even though he's far away from home.
"It was a difficult decision but I'm here for my dream." says Kohler. "It'll work out."
He adds seeing Switzerland's Nico Hischier selected first overall in the 2017 NHL draft after playing in the CHL for the Halifax Mooseheads influenced his decision to come to Canada.
"I played with him during the U-18 World Championships." says Kohler. "He's really good and I learned a lot of things from him."
Slovak defenceman Martin Bodak was drafted in the second round (63rd overall) in the 2017 CHL Import Draft.
He believes playing on a smaller ice surface will work to his benefit.
"Everything is much closer so maybe it'll be a bit easier to [play] defence here." says Bodak. "Also [joining] the rush is much better for me, I like to join the rush."
Bodak spent last season playing for Tappara in the Finnish Junior 'A' League where he posted 22 points and 55 penalty minutes in 40 games.
The 194 lb. defender hopes to elevate his offensive output in the upcoming season.
"The net is pretty close to the blue line so it's easier to shoot for me." explains Bodak.
The imports will be tested on an even smaller rink Wednesday night when they visit the Kimberley Civic Centre for the annual Kootenay ICE Black & White game.
– Gilian Kohler, Kootenay ICE prospect
– Martin Bodak, Kootenay ICE prospect
(Gilian Kohler photo courtesy of @giliankohler Twitter)
(Martin Bodak photo courtesy of Jakub Homol'a//SlovakProspects.com)