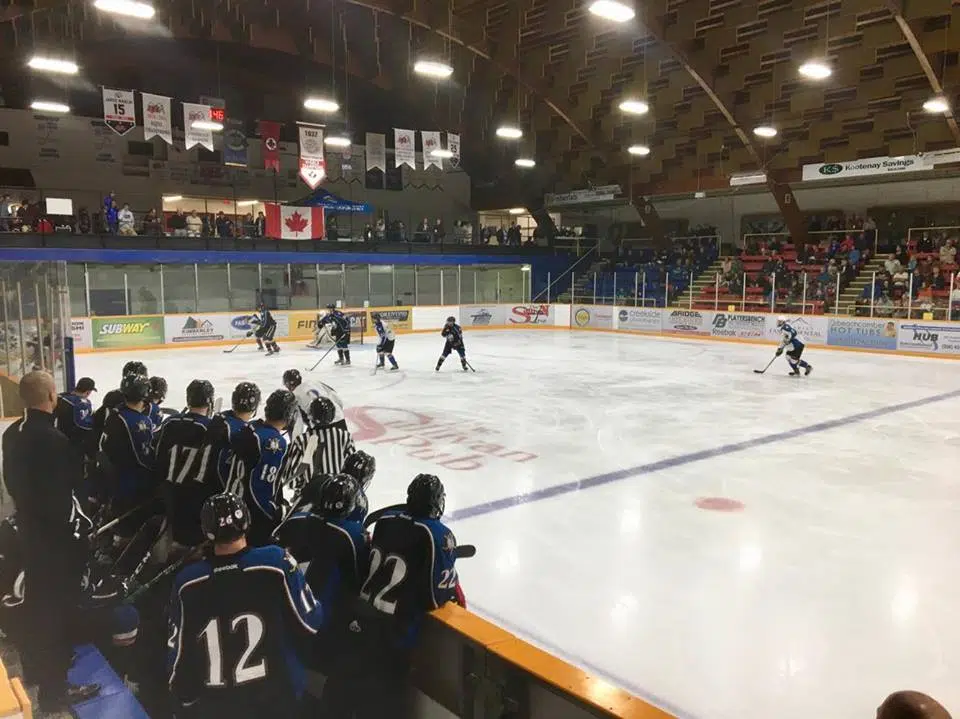 The Kootenay ICE closed out main camp with the annual Black & White Game in front of a packed Kimberley Civic Centre.
Team White defeated Team Black 8-6 in a back-and-forth offensive explosion.
Head Coach James Patrick says he was really happy with the effort the guys put forward.
"We've gone over some system stuff, we went over some video [Wednesday]." says Patrick. "They tried to do a lot of the things we started to talk about."
The game got pretty chippy at times but returning forward Brett Davis says that's just their competitive nature.
"We're all trying to do our best out there and compete for ice time." says Davis. "I think we're all just working hard and trying to make a good first impression with the coaches."
Davis also says the young prospects were superb all week long.
"They can make plays under pressure which is pretty hard to do against guys that have been in the league for 2, 3, 4 years now." says Davis. "I was pretty impressed."
Veteran forward Vince Loschiavo was able to knock the water bottle off the net off a beautiful shot from the slot.
"We listened to the systems that the [coaches] went over with us before the game." says Loschiavo. "Just played the full 60 and it was good."
18-year old winger Barrett Sheen was the highlight of the night posting two goals and one assist for Team White in an 8-6 victory.
The ICE will take off to Kennewick, Washington next week for their first taste of pre-season action.
– James Patrick, Kootenay ICE Head Coach
– Brett Davis, Kootenay ICE forward