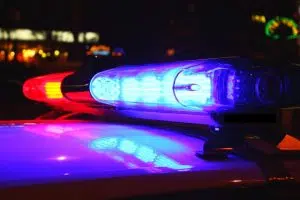 Elk Valley RCMP responded to a gun complaint in Fernie Saturday morning after an observant resident noticed a male walking around the downtown area with what appeared to be a concealed weapon.
RCMP responded and tracked the suspect to a safe area where he was pulled over in his vehicle. Police initiated a high risk vehicle stop pulling all occupants out and detaining them for investigation.
RCMP recovered an imitation hand gun under the front seat. The suspect later admitted to having the weapon in the waist band of his pants but under his shirt.
"In this case as in most; Police act on the information we receive from the public, when someone says they've seen a handgun, that's what we're prepared to encounter and we take the appropriate steps to ensure the public's and our own safety. The suspect in this case was incredibly fortunate in that police were able to control the situation and quickly determine the firearm was a pellet gun." says Corporal Robert Wright.
RCMP learned through their investigation that the gun was purchased as a prop for a photo shoot over the weekend, the weapon was confiscated and will be destroyed.
– From the Elk Valley RCMP