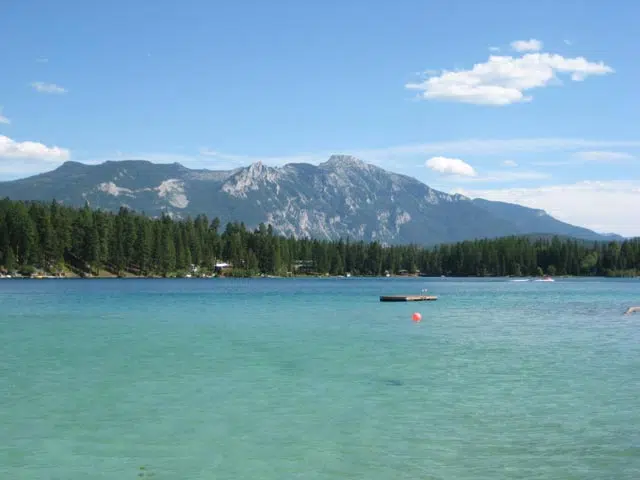 An Evacuation Alert has been issued for properties in the Koocanusa and Newgate area.
Effective 6 PM Saturday, September 2nd, a precautionary evacuation alert has been issued for a number of properties in the Newgate area from Gold Bay south to the US border including Sunshine Houseboats, Sandy Shores and Madera Ranch Campgrounds.
RCMP and Search and Rescue are hand delivering notices to the residents and campers in the affected area.
"The Linklater fire, which is burning on both the Canadian and US side of the border, continues to be active. Given the conditions and the potential for changing winds, we have issued an evacuation alert," explains Information Officer Loree Duczek. "An evacuation alert informs residents of the threat of a potential or impending danger. It is intended to give people time to gather things and prepare themselves so that they are ready to go should the situation worsen and an Evacuation Order be issued."
Residents in the alert area are encouraged to put together important papers (like insurance papers), medications, valuables, supplies for children and pets, and other important items so that in the event things progress and they are asked to evacuate, they are ready to go. Anyone with livestock or large animals should make arrangements at the alert stage.
The fire, which was sparked by lightning, is burning largely on the US side of the border in an area southeast of Newgate.  The fire is estimated at 50 hectares in size on the Canadian side of the border and is being actively actioned by the BC Wildfire Service and its US counterparts both by ground and air.
A map of the alert area is available on the RDEK's website. The alert area includes:
– Newgate from Gold Bay south to the US border including Sunshine Houseboats, Sandy Shores and Madera Ranch Campgrounds
"If people plan to move RV trailers or boats, the alert stage is the time to do that. If an evacuation order is issued, there is no time to allow that to happen," adds Duczek.
An information line has been set up at 250-426-2188 or toll free 1-855-346-2188. For more information on the stages of evacuation and tips on how to prepare in the event of emergencies, visit the RDEK's website.
"We need to stress that at this time, we have only issued an alert and now is the time to take steps to be prepared."
For the latest status of wildfires, click here.
– From the Regional District of East Kootenay