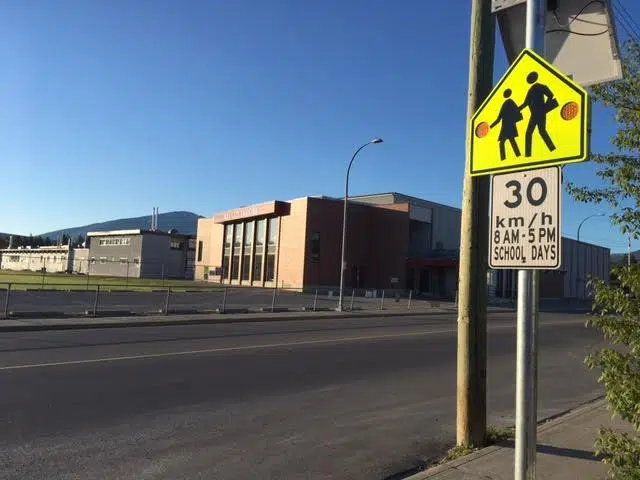 Young children are once again parading through local streets as students head back to school Tuesday.
That's why RCMP across the region are asking motorists to be extra vigilant on their morning and afternoon commutes.
Cranbrook Constable Katie Forgerson says they want drivers to slow down and be mindful of reduced speed limits in school zones from 8 AM to 5 PM.RCMP received several reports of motorists speeding in school zones at the beginning of the last school year.
Forgeron says they try to take an education approach toward drivers during the first week of school but some incidents last year were out of hand.
She adds parents should also talk to the children about being safe while travelling to and from school.
The Key City constable says while they do want motorists to be even more safe this time of year, students should know they have to use crosswalks and sidewalks as well as looking out for oncoming traffic.
Police also remind the motoring public that vehicles must stop on both sides when a school bus pulls over to let students off.
– Cranbrook RCMP Cst. Katie Forgeron