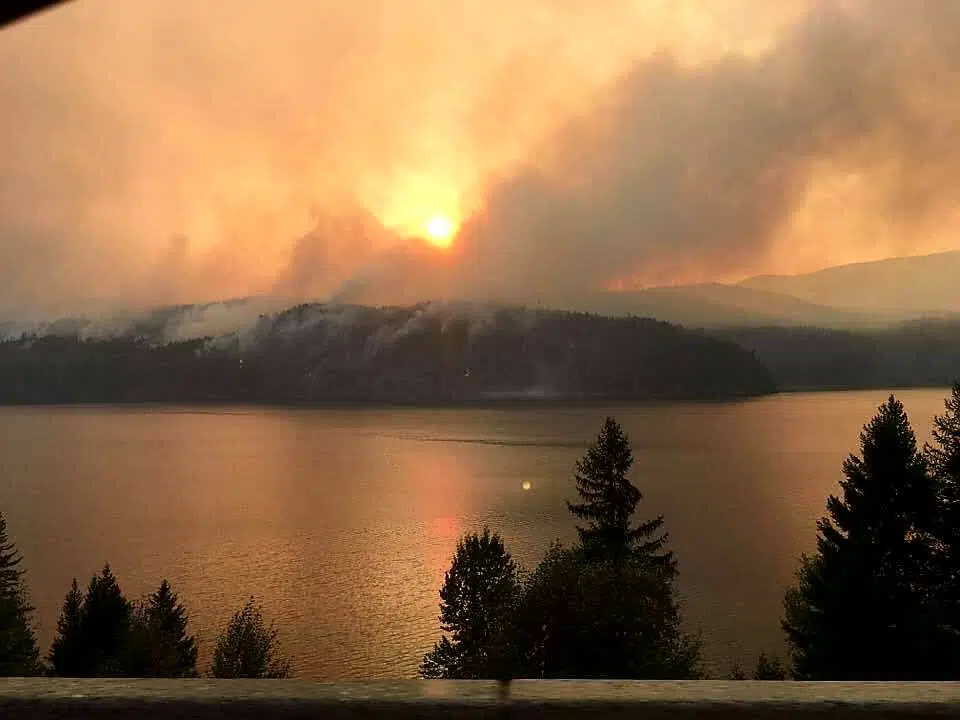 Crews battling the Lamb Creek Wildfire near Moyie are establishing control lines and installing structural protection units.
57 fire fighters, one helicopter and 14 pieces of heavy equipment are on site Tuesday as the blaze is now estimated at 1,500 hectares.
The fire is still 2.5 kilometres away from the community and 18 kilometres southwest of Cranbrook.
The BC Wildfire Service's Kevin Skrepneck says the St. Mary's River wildfire 14 kilometres northeast of Cranbrook has been relatively quiet the past few days and is 76 per cent contained.
That fire is estimated at 398 hectares in size.
29 firefighters  and four pieces of heavy equipment were on site Tuesday.
The Linklater blaze on the west side of Lake Koocanusa is now burning 833 hectares on the Canadian side of the border.
The fire, which started in Montana, has a total size of over 8,700 hectares.
19 firefighters, one helicopter,  and pieces of heavy equipment are being used to construct a guard focusing on the NE side of the fire.
Helicopter bucketing will focus on hot spots.
All three fires have Evacuation Orders and Alerts associated with them affecting a combined 600 plus properties in our region.
There is rain in the forecast for parts of the BC Interior this week, however Skrepneck suggests it will likely not reach parts of the East Kootenay where it is needed.
– BC Wildfire Service Chief Information Officer Kevin Skrepneck