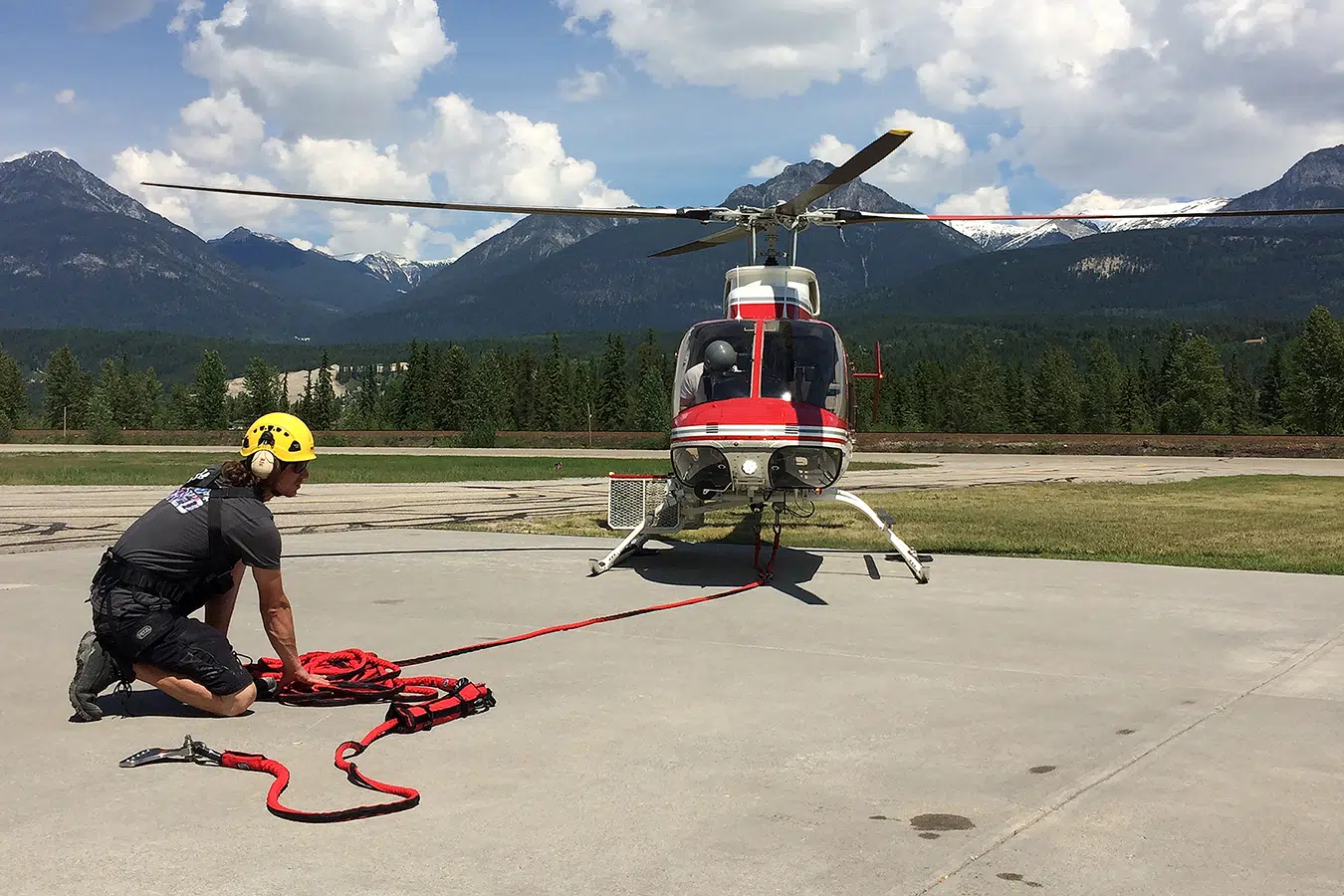 A man hiking north of the Columbia Valley was met with a wall of flames before being rescued by nearby firefighters.
Columbia Valley RCMP received a call from the International Emergency Response Centre in Houston, Texas Saturday who reported an activated In-Reach SOS device near the Verdant Creek Fire.
Sergeant Bob Vatamaniuck says the man had come across the blaze after six days of hiking and was low on energy, food and water.
"Knowing that he couldn't turn around and walk another six days he initiated his SOS request." explains Sgt. Vatamaniuck. "Se we got our Provincial Emergency Program rolling and engaged [Columbia Valley Search & Rescue]."
Just as the SAR team was preparing to head out they were informed that the hiker had been rescued by a nearby fire operations helicopter.
"Many do carry SOS activation materials especially those that are doing backcountry hiking and backcountry skiing." says Vatamaniuck. "We often get SOS activations from those people."
A total backcountry ban remains in affect for the Rocky Mountain Forest District.
– Sergeant Bob Vatamaniuck, Columbia Valley RCMP Detachment Commander