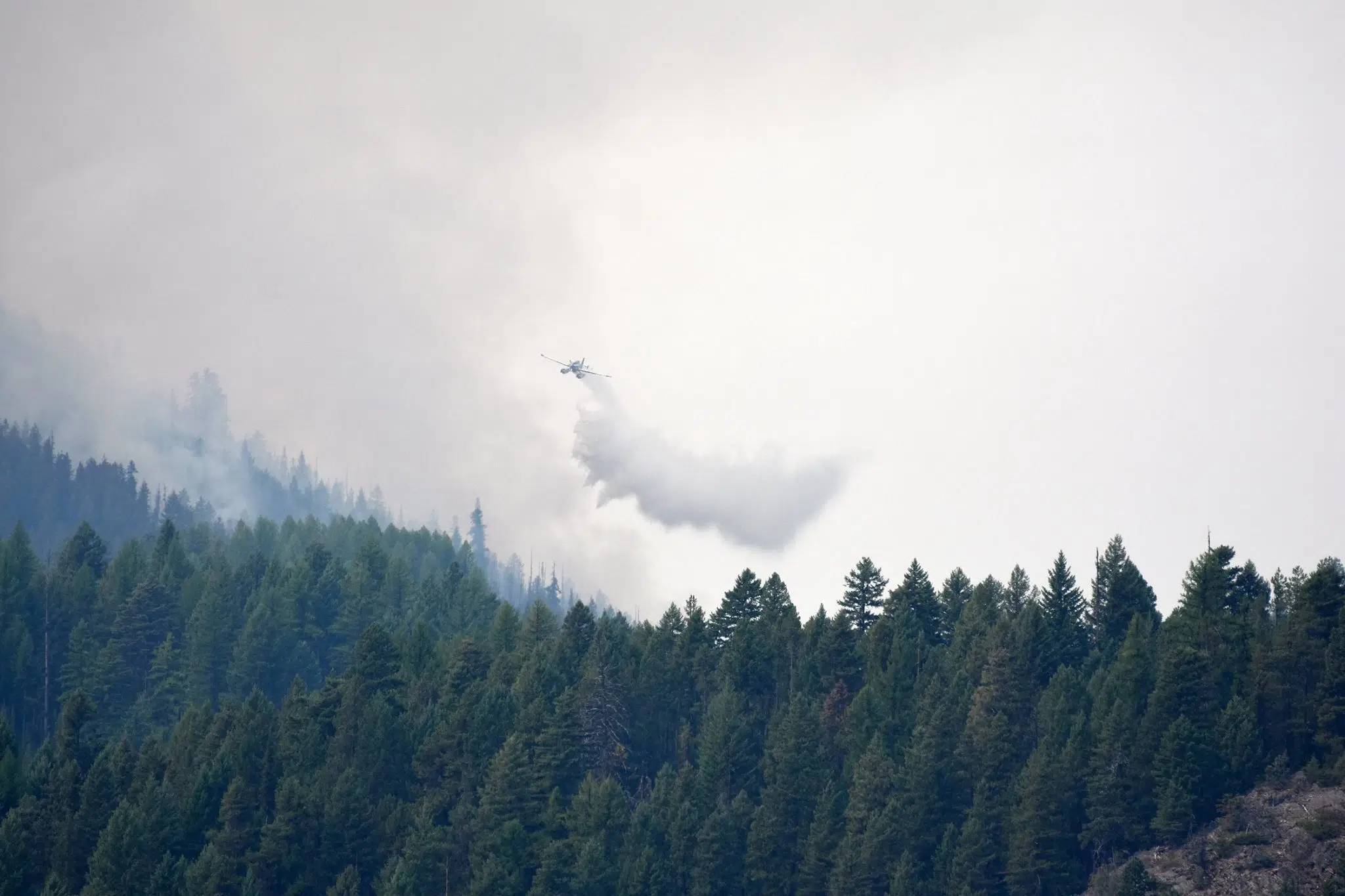 The weather forecast this weekend is causing concern for crews battling the Lamb Creek wildfire near Moyie.
Fire Information Officer Mike McCully says they are preparing for a cold front set to arrive Friday that could bring stronger winds and a chance of lightning.
A southerly wind is currently pushing the fire north making that end a priority for crews.
McCully explains they are currently working hard on the northern head of the 1,600 hectare fire with ground crews and heavy machinery building guards between the blaze and the lakes.
He says the will by watching closely over the next couple of days as we all know what wind can do to a fire and they'll be adjusting their efforts accordingly.
The new Fire Information Officer for the Cranbrook Zone says if the conditions are appropriate they will also conduct a small-scale land ignition to remove fuel sources from the guard line back toward the fire.
McCully says they'll also be using air skimmers and different types of helicopters to help with the effort.
He adds the heavy smoke over the region right now is actually helping with fire fighting efforts as it keeps temperatures cooler than normal.
The Lamb Creek wildfire was discovered August 28th and has since forced over 400 properties in the area to evacuate.
– Fire Information Officer Mike McCully