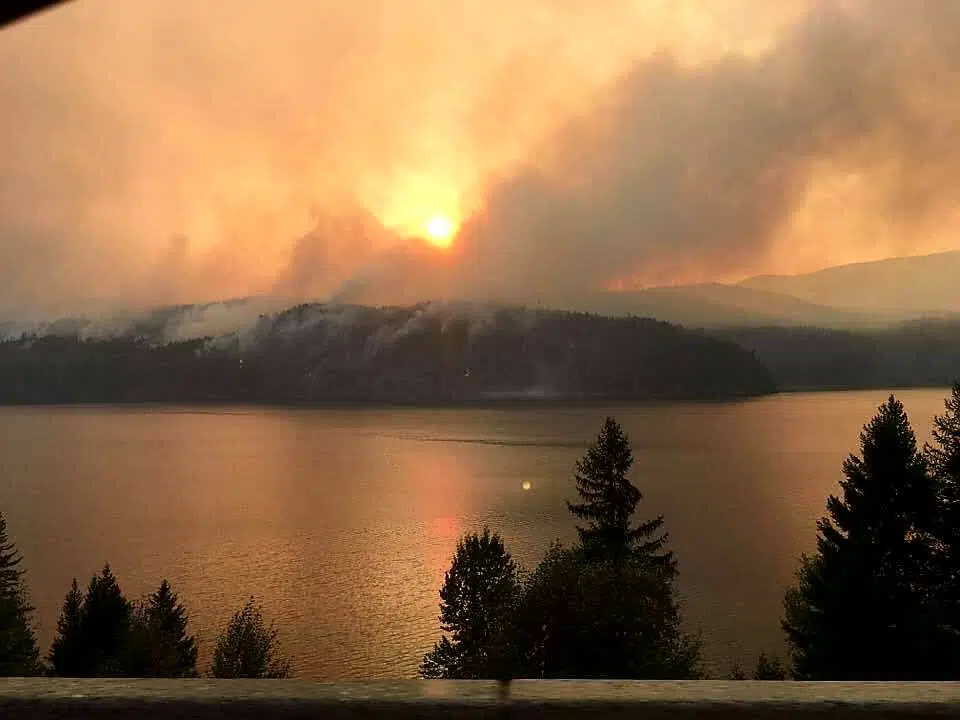 The BC Wildfire Service expects to see growth on fires in the East Kootenay this weekend.
This is the latest from Fire Information Officer Mike McCully after a weather briefing Friday morning.
McCully says the cold front forecast for our area will arrive this afternoon bringing increased winds from the southwest through the weekend.
He explains they're expecting potential for winds likely in the 20km/h range that are a little more sustained than what they've been seeing.
McCully points out its usually winds upwards up 50km/h that result in significant growth of fires.
Although the fires are expected to pick up, McCully adds clearer skies will allow them to better utilize aircraft to battle the flames.
As of Friday afternoon, the Lamb Creek wildfire threatening Moyie is 1,600 hectares.
The St. Mary's River blaze outside of Cranbrook is 398 hectares and the Linklater fire south of Newgate is 927 hectares.
– Fire Information Officer Mike McCully