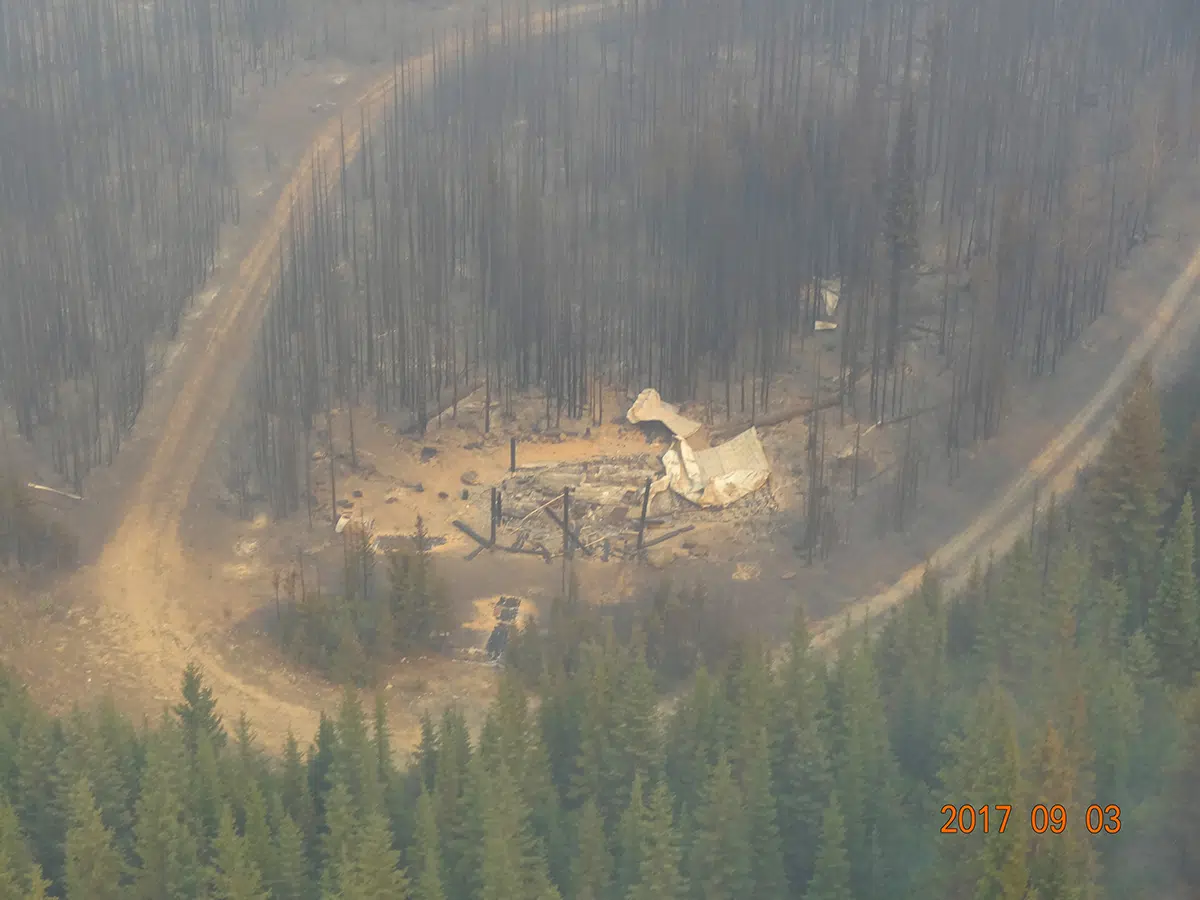 Four structures in our region have been impacted by wildfires, including a recreation hut built by volunteers out of Fernie.
The BC Wildfire Service says two outbuildings were affected by the St. Mary's River blaze outside of Cranbrook.
The Harvet Hut was leveled by the Lodgepole wildfire in the Flathead area.
The Lodgepole blaze is now more than 1,700 hectares in size.
Fernie Trail and Ski Tour Club Director Ryland Nelson says the BC Recreation Site was nearly complete, so it's disheartening they never were able to use it after tireless fundraising.
Nelson explains they raised over $30,000 for the structure with small donations from community groups and local businesses.
He points out that doesn't include all the volunteer hours that went into to actually building the hut.
Nelson says that's what's really going to be impossible to replace.
A second hut was imacpted from flames of the White River fire northeast of Canal Flats.
431 structures have been affected by wildfires throughout the province this summer.
– Fernie Trail and Ski Tour Club Director Ryland Nelson