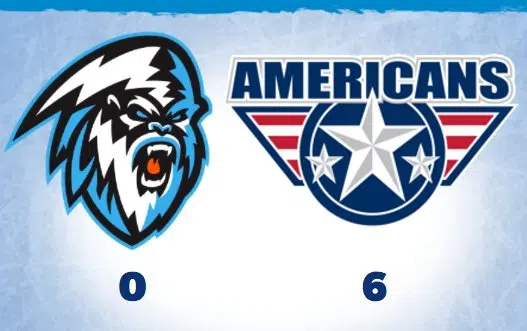 It seems the Tri City Americans have the Kootenay ICE's number this preseason.
The ICE were trounced 6-0 by the Americans Tuesday night in Kennewick, Washington.
Kootenay went 0-3 on the power play and were out shot 31-25.
12 different Americans' players landed on the scoresheet.
Kootenay was previously blanked 7-0 by Tri-City last Thursday during the 2017 Red Lion Hotels Preseason tournament.
The ICE resume exhibition action Friday with a match against Lethbridge in Crowsnest Pass.
(Photo courtesy of Kootenay ICE)