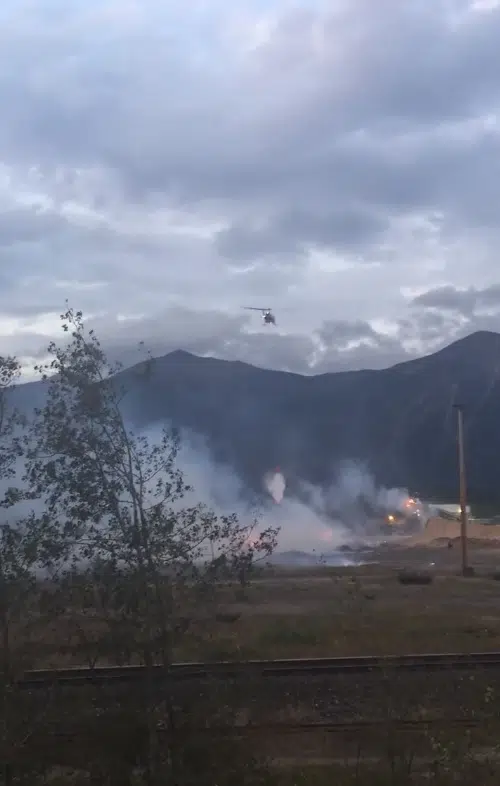 A fire at the Galloway sawmill has been contained.
The RDEK reports Members of the Jaffray, Elko and Baynes Lake Fire Departments responded after a blaze broke out in a chip pile on the south side of the mill lot Wednesday night.
South Country RDEK Fire Services say a machinery fire spread to a chip pile and brush.
The BC Wildfire personnel stationed nearby assisted in the effort.
Video posted on social media shows helicopters dropping water on what appears to be one of two small fires.
The Regional District says their efforts were successful despite high winds.
Crews were said to be remaining on scene late into the night to mop up hot spots.
(Photo courtesy of Facebook//Alex Peryesz)