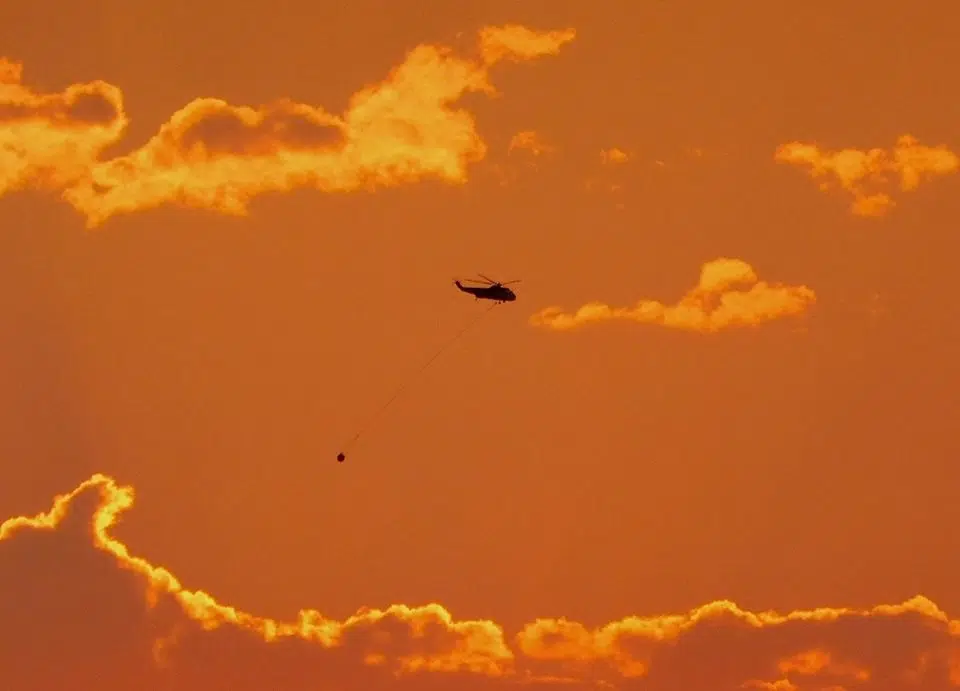 The Lamb Creek wildfire near Moyie is now 25 per cent contained.
Flames have spread to nearly 2,100 hectares but crews continue to build guards and conduct hand ignitions to remove fuel sources.
180 personnel are expected on site Thursday with with 21 pieces of heavy equipment, and four helicopters and air tankers.
Efforts were focused on the south end of the fire.
The Quinn Creek fire that has become a concern for Elkford and surrounding area is more than 7,500 hectares.
It remains in the Bull River drainage.
A retardant line has been established on the ridge on the east side of the drainage to prevent further movement eastward and a portable retardant pit has been set up.
(Photo courtesy of RDEK)